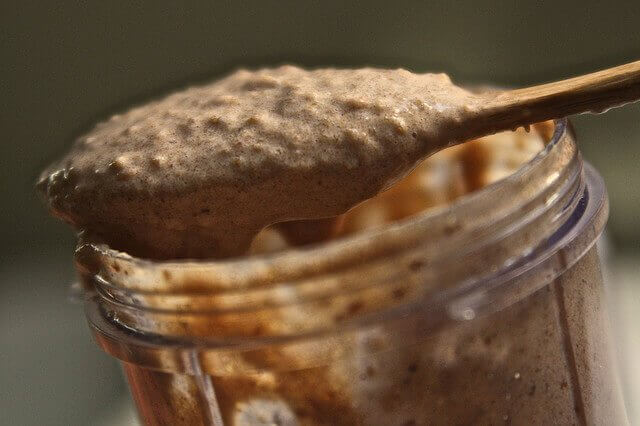 Carob Delight
Ingredients
2 handfuls of raw sunflower seeds
2 cups purified water
1 Tbsp tahini
1 tsp. [url href="http://www.amazon.com/gp/product/B0002UN7PI/ref=as_li_qf_sp_asin_il_tl?ie=UTF8&camp=1789&creative=9325&creativeASIN=B0002UN7PI&linkCode=as2&tag=keeofthehom-20&linkId=WZCQP46WP3RRMDD6″ target="_blank" rel="nofollow"]vanilla[/url] (my addition)
1 handful of pitted, dried dates (about 6-8)
4 frozen bananas
1 heaping Tbsp. carob powder
Instructions
Blend all ingredients together. This takes a little bit longer to blend because of the seeds and the dates, but it's worth it! If you have little pieces of dates that don't quite blend up, it's ok because they taste like candy!
3.2.2925
This is one of our favorite evening treat smoothies, but occasionally we use it as a morning smoothie, just because it's so yummy! It's very creamy, and tastes like a carob milkshake. This recipe comes from a little known book about raw food called "Rejuvenate your Life" by Serene Allison, and is published through Above Rubies.
If you've never tried (or heard of) carob, it is the pod of a tree, that has a sweet, somewhat chocolaty flavor to it and is ground into powder which can be used as a cocoa powder substitute. The taste is not the same as chocolate, but it is a healthier alternative (although I still love true, dark chocolate).