What does it take to refresh your soul? How do you pause to internally revitalize? What does it take to recharge yourself spiritually?
A sense of purity pervades the spa environment. The luxurious white robe you put on when you first enter a spa sets the tone.
One of the amenities of my local spa is a free body scrub. Oh my, I love the scrub! After the scrub, I get to choose if I want lavender, citrus, or vanilla water spritzed over my cleansed skin. Sooo nice.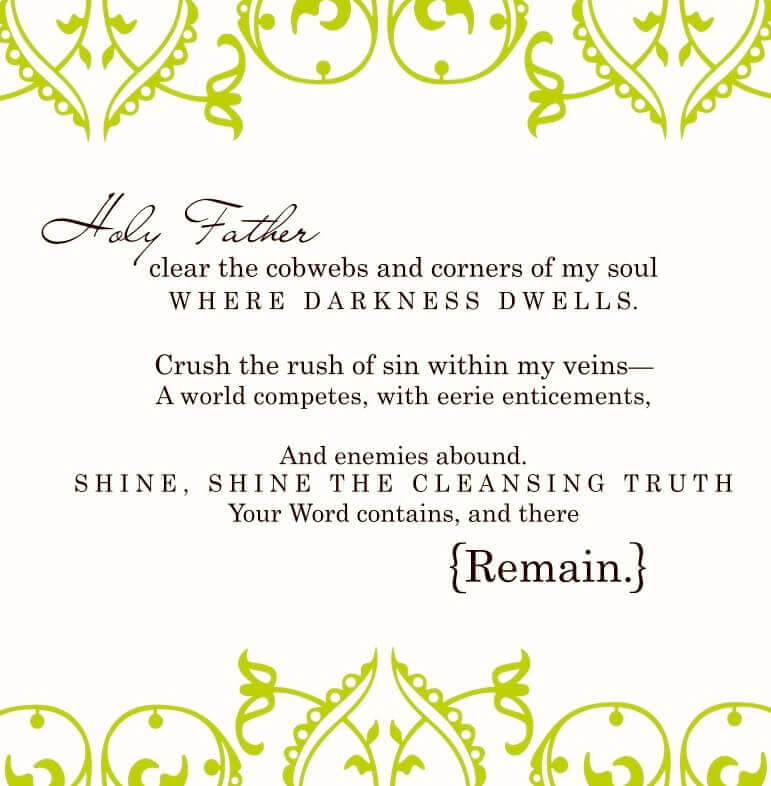 Freshness, cleanliness, wholeness—all that is healthy surrounds you. You feel better just being there. You wish you could live like this all of the time! 
We can.
In fact, we can do better. We can have freshness that radiates from the inside out by wearing  the beautiful robe of forgiveness. A key word to understand is "atonement." Atone means "to make amends." Atonement removes all barriers between us and God.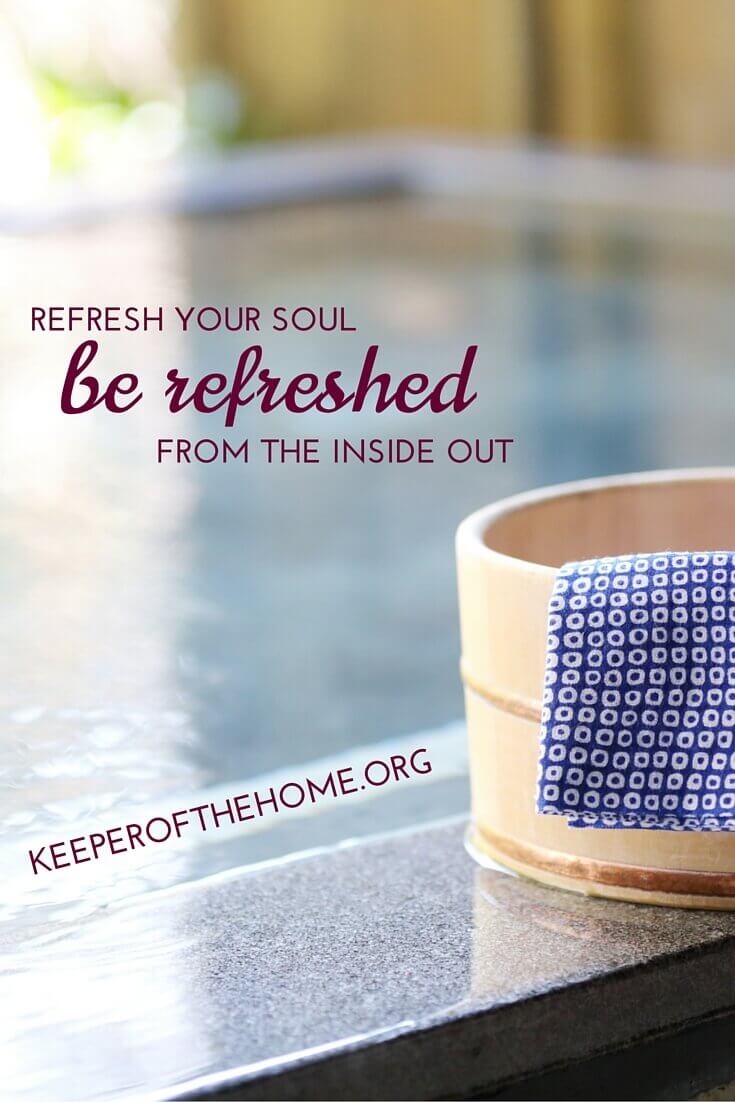 We all have barriers. The walls prevent us from accessing all that is available in God. Maybe you long to indulge in the Lord but sense you cannot break through.
Maybe, just maybe what you need is an inner cleansing and forgiveness for those things you have done and said that have grieved the Holy Spirit of God.  An inner scrub, if you will.
It is so doable! God himself has made it possible and has the scrub ready and waiting. All you have to do is ask for it.
 Just ask.
Ask for forgiveness and receive the free gift. Jesus made amends for you—broke down the barriers—when He died on the cross. He paid for our sins with His suffering. It's hard to believe but it's true. And—He knew you by name. In fact, He knew you before He created the world!
Think about it: you come in exhausted, with clogged pores and sore muscles; you come out refreshed, cleansed, and strengthened. Ah, the freshness you will feel if you let God cleanse you! It is more wonderful than a deep tissue facial or an orange blossom body scrub . . . indulge.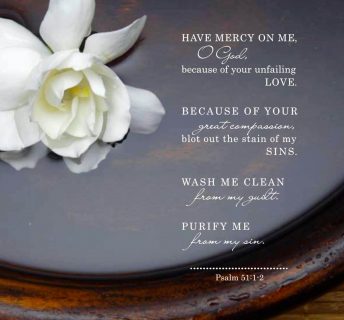 How do you refresh your soul? What can you do today to open yourself to this spa experience from God?