Guest Post by Janelle 
With the holidays approaching fast, many of our minds are turning to the inevitable Christmas party. Entertaining on a budget is challenging.
Entertaining GLUTEN FREE on a budget: Even more challenging. But, not impossible. Here are some ideas to help you keep it simple and yet delicious, whether for yourself, or a guest with a gluten intolerance.
1. Go Natural
Fruits and vegetables are delicious. Make the most of them. A nice plate full of fruit is a great place to start. And who doesn't love a veggie tray with a yummy dip?
Instead of attempting to recreate the usual "party foods" and make them gluten free (which can be disastrous), work with the foods that are naturally GF as your base, then spruce them up a bit.
A cheese tray with a few sauces is a nice addition. Or a bowl of different types of nuts. My family loves cashews and almonds especially. It doesn't have to be a plain jar of salted peanuts. Get creative!
Here's a great recipe for a Party Cheese Ball that I have made for years. I have yet to find someone who doesn't rave over it. Add a box of Nut Thins or other rice crackers. With this delicious cheese ball, no one will guess they are gluten free.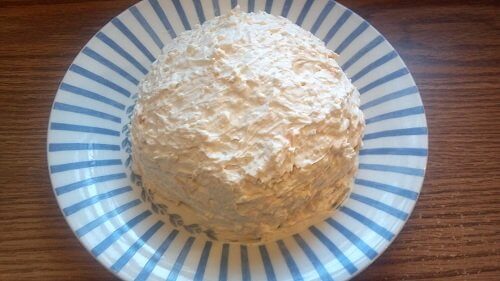 Party Cheese Ball
Ingredients
Two 8-ounce packages cream cheese
8 ounces shredded cheddar cheese
1 teaspoon lemon juice
1 T very finely chopped onion, optional
2 teaspoons Worcestershire sauce (there are some more natural versions of this at health food stores)
Instructions
Mix all together and form into 1 large or 2 smaller balls. If you want, you can roll the ball in finely chopped pecans. This gives it a bit of an earthy flavor. It spreads most easily at room temperature.
2. Have a Cozy Drink
Sometimes a warm drink especially in the wintertime, can feed the soul much better than a table full of food. Create a delicious warm drink for your guests, and you can't lose! Here's an idea that my family loves:
Russian Tea
Ingredients
2 tea bags (your preference)
2 cinnamon sticks
5 whole cloves
1/2 cup lemon juice
6 ounces orange juice concentrate
8 cups water
3/4 cups sugar (you could experiment here with alternative sweeteners such as Stevia as well)
Instructions
Steep 2 tea bags, cinnamon sticks, and whole cloves in 2 cups boiling water for 5 minutes. Remove the tea bags.
Add lemon juice, orange juice concentrate, water, and sugar.
Heat thoroughly, stirring occasionally. Remove the whole spices before serving.
Makes a wonderful hot, seasonal drink.
3. Serve Something Sweet
Here are a few great recipes that don't use flour!
Cinnamon and Spice Dip (for fruit)
Recipe Type
:
Desserts and Sweets
Ingredients
2 cups homemade whipping cream
1/4 cup unrefined brown sugar (like Sucanat or Rapadura-it has a brown-sugar taste)
1/4 teaspoon ground
Dash of ground nutmeg
Instructions
Combine all ingredients in a bowl.
Serve with fruit.
3.2.2925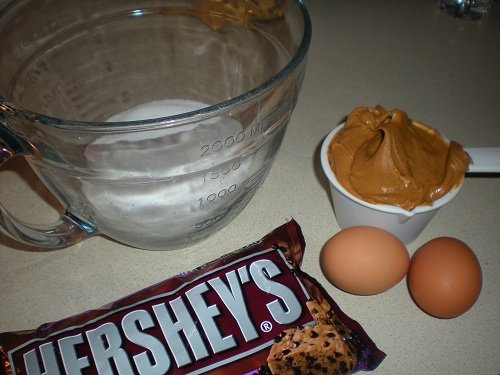 Recipe Type
:
Desserts and Sweets
Ingredients
1 cup peanut butter (both chunky and creamy work great!!)
1 cup sugar
2 eggs
2 cups semi-sweet chocolate chips
Instructions
Mix together peanut butter, sugar and eggs.
Then stir in semi-sweet chocolate chips
Drop by rounded teaspoonfuls onto a baking sheet. Bake for 10 minutes at 350.
My entire extended family now bakes these instead of regular chocolate chip cookies. You cannot tell AT ALL that they don't contain any flour, and they hold together nicely. The flavor is out of this world!
Which gluten free treats do you serve during the holidays?
 Janelle is wife to Brad, who is celiac, and mom to 2 sweet girls, one of whom is celiac. She blogs about the gluten free life on a budget, including coupons, deals, recipes, and other money-saving tips at Gluten Freely Frugal.