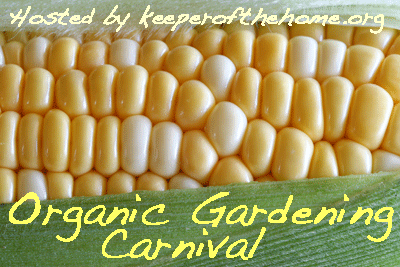 It's time to swap tips, share our stories and sharpen our gardening skills in what I hope will become an annual Organic Gardening Carnival!
If you're wondering what this carnival is all about, check out this post with all the details!
For those with blogs, please be sure that you link to the actual blog post and not your homepage, to make sure that the correct post is easy for readers to find. As well, please be sure to link back to the carnival on your post, and feel free to use the graphic!
For those without blogs, I'm still more than happy to put together a blog post with any of your contributions. If you'd prefer not to do that, then by all means, please share with us through the comments!
Thanks for joining in, everyone! I'm so eager to see what you have to share, and I hope that this will be a useful resource and learning tool for all of us!