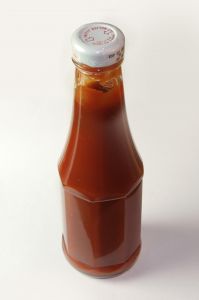 In case you weren't already avoiding this harmful sugar in the foods that you serve your family, here's some great motivation to work towards doing so.
Small Notebook just put up an excellent post, detailing the mercury that has been discovered in quite a list of foods containing high-fructose corn syrup (such as granola bars, yogurt, ketchup, jelly and jam, juice and pops, canned soups and many more).
That's right, folks, more mercury!
For much more information on where the mercury comes from and some great links (including one to a detailed list of the foods found to contain mercury), make sure you read the full post.
Whole foods win again.