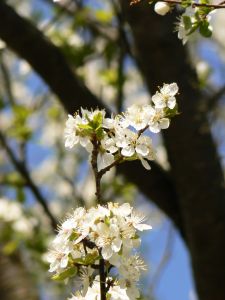 I'm excited to remind you that the first Living Simply Saturdays carnival is coming up in two days! I will aim to have the Mr. Linky up by Friday night, allowing you to post on Friday and then walk away from your computer to spend the weekend enjoying your family.
To find out more about the carnival and some basic guidelines for it, be sure to read this post.
Another quick piece of business… thank you so much for the great response to my call for more guest bloggers! The spots have been filled, and I am excited about the topics they will be writing on!
Just to let you know, after my vacation this month, things should be more back to "normal" as far as my ability to blog, and at that time I will ease up on the guest posts (though I love bringing in the perspective of these other incredible ladies) and will be back to having a bit more time to write myself. There are many things in the works in our family, possibly some changes that I will share with you when the time is right.
I am eager to start focusing more on my blog and my vision for it in the next little while, and also to publish the ebook that has been in process since the spring (which is beginning to feel a bit like having a baby, and despite my best efforts, starting to take nearly as long, too!). It's getting soooo close to being finished, I can almost taste it. It will be so sweet when it's completed (to me, I mean- it's a huge accomplishment and something I've always dreamed of doing!). You'll be the first to know, of course!