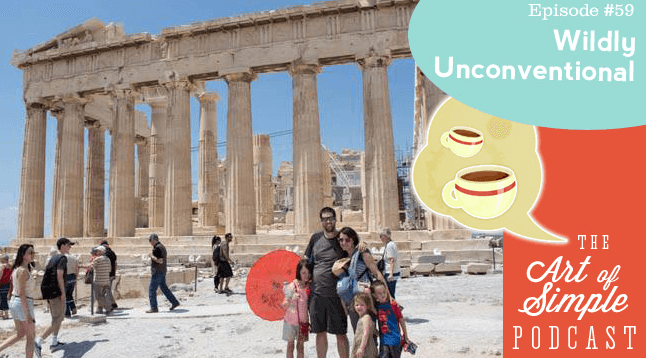 During the last two weeks of our year-long journey around the world, I had the opportunity to spend an hour talking with one of my dear friends, Tsh Oxendreider of The Art of Simple.
We eagerly gabbed about our family's journey, everything from the size and contents of our children's backpacks, how we moved towards an unschooling/worldschooling philosophy and what "school" looked like on the road, how we booked a gazillion plane tickets, what type of housing we found around the globe, and why we've both made our children eat in hotel bathrooms and over sinks to help make the travel budget work.
It was such a blast, especially in light of the fact that her own family is planning a similar trip that they'll embark on this fall. As I listened to it this week, I enjoyed a nostalgic trip down memory lane. For those who have wondered HOW on earth we made this crazy trip work, you'll want to take a listen.