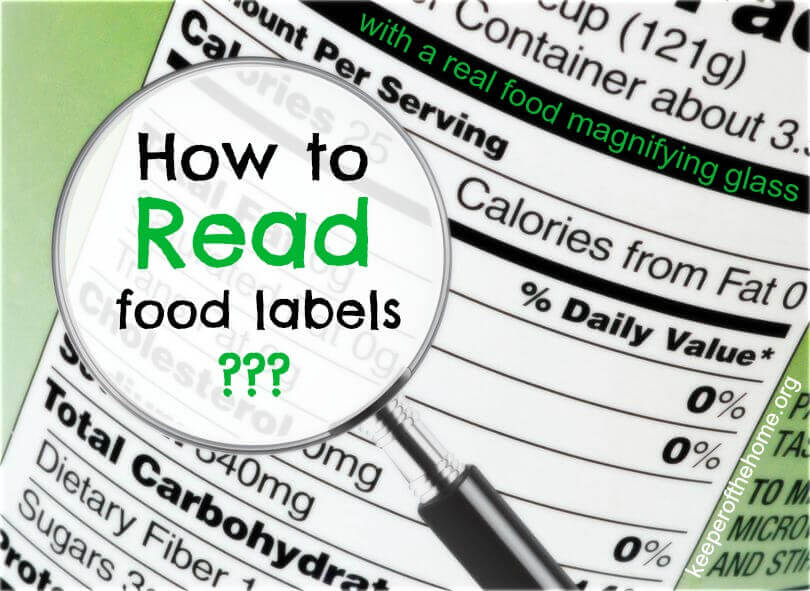 Written by Rachel, Contributing Writer
Are you working to ditch processed foods and put more real food on the table? This month we're running a series called Real Food Made Simple: A Beginner's Guide to Eating Better. Our goal is to answer the questions you might have and make the transition a whole lot easier!
When it comes to reading food labels, you may be wondering where to start. And I have definitely been there, standing in the aisle holding up a can or box, feeling overwhelmed and questioning why the grocery store just can't have all real food instead of a bunch of ingredients that seem to be in another language.
There are all kinds of things to look for on food labels. These include: nutrition facts, serving sizes, DV or daily value, ingredients, and even symbols as well as other claims that are often misleading, such as sugar free, low fat, fat free and others.
So where do we start?
If you are looking at food labels with a real food magnifying glass, you won't be looking for what the FDA directs you to, such as the calories, fat grams, etc. And you certainly won't be using the recommendations of their food pyramid, but, instead, you'll be looking at the ingredients.
The ingredients make up the contents of the food item and what nutrients it holds. If you look at the nutrition facts and they seem healthy, but the ingredients include a bunch of chemicals and words you have no clue even how to pronounce, then how is it "healthy" for you?
Something like that just isn't healthy for you–plain and simple!
For example, look at this jar of seemingly-healthy caramel topping in the picture below. It's sugar free and low calorie, so that should be good, right? Well, there are a few indicators that tell us that this is a fake food, including that:
it's artificially flavored,
it includes a Splenda logo on the front (Splenda is an artificial sweetener that is NOT healthy for you!),
and listed in the ingredients you'll find colors, maltodextrin, sucralose and a bunch of other chemicals.
So although this may be sugar free, it isn't real food. For a caramel topping that's made with 100% pure, real food ingredients, try Stephanie's scrumptious homemade caramel sauce instead! It's made with only 3 ingredients: butter, unrefined granulated sugar and heavy cream! What a difference!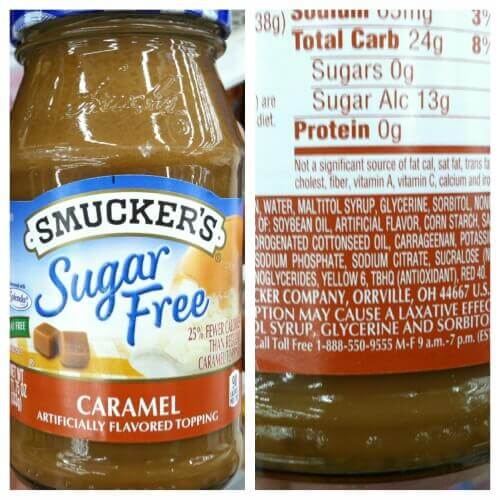 As you evaluate the ingredients on food labels, look for foods you can read and that you actually know are foods. (i.e. rolled whole oats, dried apple, sea salt, paprika, etc.)
Next, it is always helpful to look at the serving size and to be aware of the symbols that indicate whether a food is free of common allergens,  such as gluten, egg or dairy. This is especially important if you or someone in your family has allergies.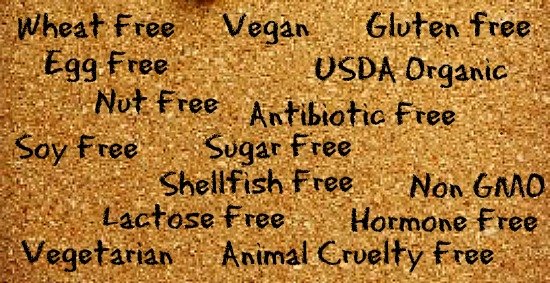 What's a food label I should leave on the shelf?
Here's a look at the 33 ingredients in Fruit Loops: Sugar, Corn Flour, Wheat Flour, Whole Oat Flour, Partially Hydrogenated Vegetable Oil (One or More of: Coconut, Cottonseed, and Soybean) (Less than 0.5 g Trans Fat Per Serving), Salt, Sodium Ascorbate and Ascorbic Acid (Vitamin C), Reduced Iron, Natural Orange, Lemon, Cherry, Raspberry, Blueberry, Lime, and Other Natural Flavors, Red No. 40, Blue No. 2, Yellow No. 6, Zinc Oxide, Niacinamide, Turmeric Color, Blue No. 1, Pyridoxine Hydrochloride (Vitamin B6), Riboflavin (Vitamin B2), Thiamin Hydrochloride (Vitamin B1), Vitamin A Palmitate, Annatto Color, BHT (Preservative), Folic Acid, Vitamin D, Vitamin B12.
The bolded words above are a few examples of some questionable ingredients.
And why in the world is the first ingredient sugar? That should be a clue this is not a good food to buy. This, like the caramel topping, is not real food, especially since they had to add in a bunch of synthetic vitamins to make it seem better for you in the nutrition facts.
What do we look for?
Of course, it's always best to make your own food like bread or granola, but sometimes with our busy lives that's nearly impossible. So, let's take a look at this box of crackers. This is a package of food you want to be looking for when it comes to real food.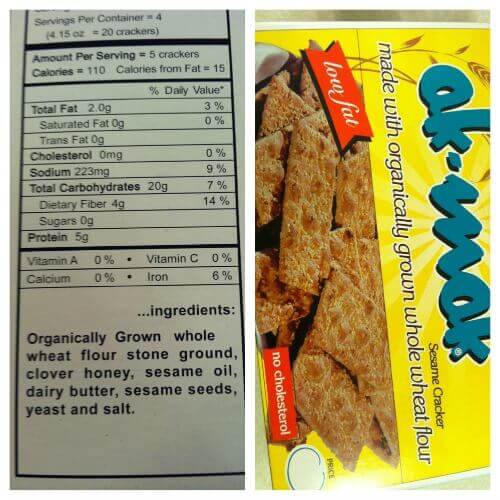 It's been suggested that it's best to find a label with less than 5 ingredients (that you can pronounce)–but if each ingredient is a whole food, then a few more than 5 is also fine. There are 7 ingredients in the crackers in the above picture, but you can clearly read them all.
What ingredients should we avoid?
Here are some foods that should be avoided at all costs when you are reading food labels with a real food magnifying glass:
Diet foods or diet soda
All artificial sweeteners, such as aspartame, Nutrasweet, Equal sucralose (Splenda), sorbitol, acesulfame-k (potassium), and others
HFCS (high fructose corn syrup)
Flavor enhancers or preservatives, including maltodextrin, nitrites/nitrates (frequently found in processed meats), or MSG; also avoid anything with hydrolyzed or autolyzed-yeast extracts & soy proteins
All artificial flavorings
Added colors
Bad oils, like hydrogenated or partially-hydrogenated oils, such as vegetable or canola oil, margarine, etc.
Once you know what not to get, it becomes a lot easier to shop. Mainly, the best thing to do when reading food labels is to look at the ingredients and only buy the product if you know what you are buying.
Remember: you are what you eat, so try to not eat the fake food!
Another very simple tip is to shop in the horse shoe of the store, avoiding as many aisles with all the  packaged products as possible. To read more info about some of these "fake foods" check out
this post
. Also, I know buying real food can be expensive sometimes, so check out 
7 realistic ways to eat real food on a budget
.
Fill your shopping cart with fresh produce, healthy dairy and fats and organic, natural meats that will help you live a long, healthy life!
 What do you see as the most important thing about reading food labels?