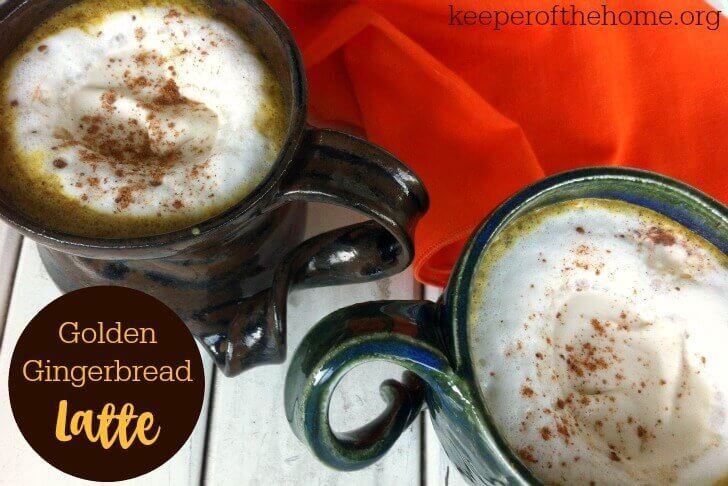 By Elsie Callender, Contributing Writer
Like most people on the planet, I love a good hot drink when the weather turns cold.
Although I do usually order a Starbucks eggnog latte at some point in the season, I really enjoy experimenting with homemade hot drinks.
This mocha is my go-to "special" beverage when I want something besides regular coffee.
Spiced vanilla milk is the easy choice if it's nearing bedtime and I want to skip the caffeine.
And when I'm feeling under the weather? Nothing beats a hot toddy!
A hot drink with a kick
For a slightly unusual drink, the following recipe for a Golden Gingerbread Latte is surprisingly tasty, with a bit of a spicy kick from the ginger and rich, earthy flavor from turmeric and maple syrup.
Turmeric is a very interesting spice. It comes from a root that looks a lot like ginger. We bought some ground turmeric a few months ago to make dal, and you'll commonly see it in curry recipes or spice mixes.
You wouldn't think at first of putting turmeric in a drink, since it tastes rather bitter on its own. But combined with other, more sweet spices, it actually works! It provides the rich, golden color for this latte recipe.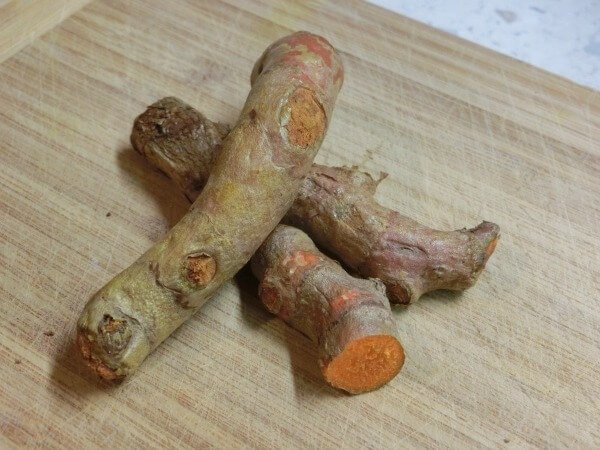 Image from pixabay.com
Turmeric is also a superfood! It's an anti-inflammatory and antioxidant which could aid in arthritis relief and prevention of cancer and Alzheimer's Disease. You can read more about turmeric HERE and HERE.
The next time you're in the mood for a fancy coffee shop hot drink, make this Golden Gingerbread Latte right in your own kitchen. You'll save a few dollars and enjoy some nice health benefits as well!
Golden Gingerbread Latte
Ingredients
12 ounces strong coffee or espresso
1/4 cup maple syrup (or 1/3 cup, if you prefer your drinks on the sweet side)
1 tsp ground ginger
1 tsp ground turmeric
1/4 tsp ground nutmeg
1 cup cold milk, heated and frothed (see Notes below)
freshly-whipped cream
Instructions
Stir together the coffee, maple syrup, ginger, turmeric, and nutmeg. Divide coffee mixture between two large mugs. Pour milk into each mug, spooning the froth on top. Serve with whipped cream and a sprinkle of nutmeg or ginger.
Notes
To make frothed milk, there are several methods to choose from. (Of course, if you have an espresso machine, use that!)[br][br]- [url href="http://lifehacker.com/5803452/use-a-french-press-to-make-frothy-milk-for-an-easy-homemade-cappuccino" target="_blank"]The French press method[/url][br]- [url href="http://www.thekitchn.com/how-to-froth-milk-for-cappuccinos-in-the-microwave-cooking-lessons-from-the-kitchn-100716″ target="_blank"]The mason jar method[/url][br]- [url href="http://www.ehow.com/how_8158337_froth-milk-hand-blenders.html" target="_blank"]The hand blender method[/url][br][br]I used my Blendtec! I ran the cold milk through the "Soup" cycle twice. The friction heats and froths the milk at the same time.
3.4.3177
What's your favorite kind of latte? Have you ever tried turmeric before?