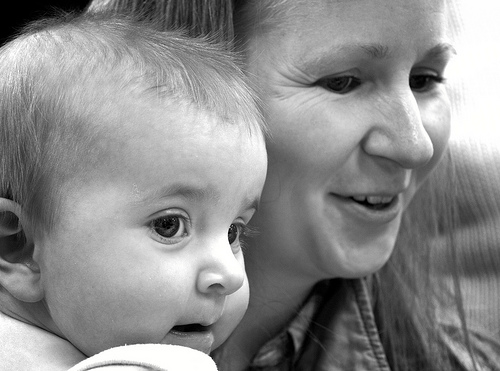 Image by khrawlings
Most of us are already aware that breastfeeding has many benefits, just a few of which include:
I was so happy to recently come across yet another reason why breastfeeding is not only the best food for babies, but also beneficial to their mamas!
Here's a little clip from an article I read the other day:
Compared with women who'd never breast-fed, those who'd done so for more than 12 months were 3.5 percent less likely to have high blood pressure, 1 percent less likely to get diabetes, 2.5 percent less likely to have high cholesterol or high triglyceride levels, and nearly 10 percent less likely to have cardiovascular disease. The researchers even saw a reduction in these diseases among women who'd breast-fed for shorter periods of 7 to 12 months.
            Read Moms Who Breastfeed Gain Healthier Hearts
Want a healthier heart and cardiovascular system? Go ahead and give that sweet baby of yours all the milkies they want, and you'll both benefit!
Want to know more of the benefits of breastfeeding? Check out 101 Reason to Breastfeed Your Child!