Note from Ann: Merry Christmas, everyone! I hope this finds you wrapped up in all the peace and joy of the season! Thank you, THANK YOU, for being part of the Keeper of the Home community!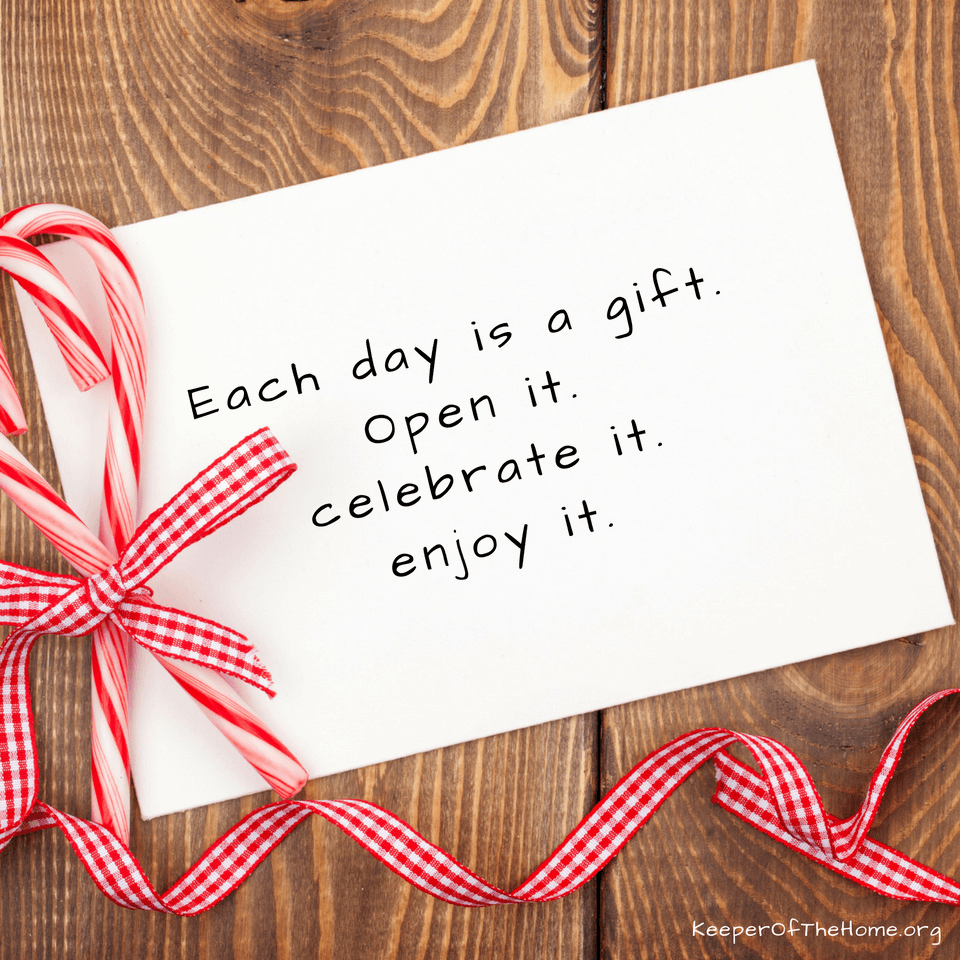 They're for more than just your diffuser, and here's what Jill says about why she wrote this post:
…cooking with essential oils is something I really, truly do – not every day, but at least a couple times per month.  Having a stash of essential oils has been extremely helpful for me, not only as a homesteader who loves to cook, but also as someone who lives way too far from the grocery store to run in if I'm out of something last-minute. So yeah. I decided I'm not going to keep it to myself any longer.

Cooking with essential oils isn't complicated in the slightest, and with just a few considerations in mind, I think you'll find essential oils to be valuable addition to your kitchen cupboards.
I don't know anyone who's not interested in this topic! Writes Stephanie:
From Halloween until the beginning of the new year, it seems like candy, desserts and booze are tempting you at every turn. Luckily, there are strategies for staying on track and avoiding a two-month splurge fest. With a little planning, you can make this holiday season festive–and even indulgent–without throwing your health goals out the window or packing on the pounds.
Her tips aren't just "don't eat," either…#1 is "support your gut," so she's speaking my language!!!
Whether you struggle with internal motivation or not, chances are you'll come to a point where you could use a boost. These verses are great for that. Katie shares this:
…my motivation has come through memorizing and meditating on God's words.

There are a few Bible verses that have stood out in my mind as being particularly helpful on this journey.
The beautiful thing about these is that you can do them right here, right now. Valerie says this in the beginning of her post:
Yoga has a very instrumental role in providing both physical and psychological relief. It helps to activate the parasympathetic nervous system which enables the body to feel more relaxed.
Betting I'm not the only one who's going to give these a try… ;)
Two words: YUM YUM! Though this is touted as a Thanksgiving item, grab some cranberries on sale and give it a whirl. Why not make it a New Year's thing?
Kombucha contains healthy probiotics to feed the gut, gelatin from a good source helps keep the bones and joints healthy, and the cranberries add a nice festive touch.