Note from Ann: It's The Week Before…before what? Well, if you have to ask, maybe you haven't been out in a retail environment, where the hearts and pink are exploding from everywhere! Whether your Valentine is a
I love romance. Love. It. Just color my world pink…
Romance, though, is an art form, and one that takes time to cultivate and grow. That's why both hubby and I love-love-LOVE Melt.
It's been a way for us to connect romantically and I rank it as the best date night ever. (I'm betting he does too!)
For this special sale, you will get the complete Melt video series (with the bonus foot rub videos!) for $99 (it's regularly priced at $171).
Here's what the package includes:
17 Back Rub Techniques
3 Back Rub Routines (from Basic to Advanced)
Foot Rub How To Video + Routine Video
Massage IOU Printables for a Little Fun (Hide n Seek Printables)
Not sure? Seem like a lot to spend. Get this: Melt offers a 60-day money-back guarantee. They're also now offering a payment plan… so you could pay $22 per month over the course of six months instead of $99 all at once.
One of the other great things about Melt: you get lifetime access to the videos. You can go back and watch them as many times as you wish. (And trust me, you will wish!) ;)
Speaking from experience, this is very useful: you continue to learn, get better, and make your hands glide. Give back rubs for future occasions, anniversaries, St. Patrick's Day, just because you want to say I love you, when the sun finally comes out from its winter hiding…you get the idea.
Offer ends 2/14/2017.
BONUS: How To Gift Melt for Valentine's Day
This is easy…

Melt is one of those romantic gifts that is perfect for Valentine's Day.

It's thoughtful. It's entertaining and fun. It's selfless, giving, and emotional. It's all the things that a traditional Valentine's gift should be, but more!

It allows for couples to spend quality time together, to tune out from everyday life and share new experiences too – an essential part of a healthy relationship. It's a sweet and honest way of celebrating Valentine's Day with a simple back rub or a super-easy-to-do foot rub.

Included in each purchase of Melt during Valentine's is a series of IOU vouchers. This is something you can give in the morning, and allow your partner to redeem later that night. It also works with a little cuddle and a whisper that says "I cannot wait to get my hands on you…"

They also have PUNNY PRINTABLES – scroll down below to see those steps. These make for a fun treasure hunt on Valentine's if there are children around and you cannot physically share massages. But you still want to make Valentine's exciting, these printables can be downloaded, even without the purchase of Melt. They are free to download…just go to their site.
There's still time to order for Valentine's Day…and what Valentine wouldn't want one of these cases to keep essential oils in? (Look how much you can get in! And they're SO cute!)
Or a bracelet like this…?
Handcrafted. Beautiful. Worth checking out and wish-listing! :) 
Use code vdaysale at checkout. Minimum purchase $35. One coupon per order please. Offer ends on 2/14/2017.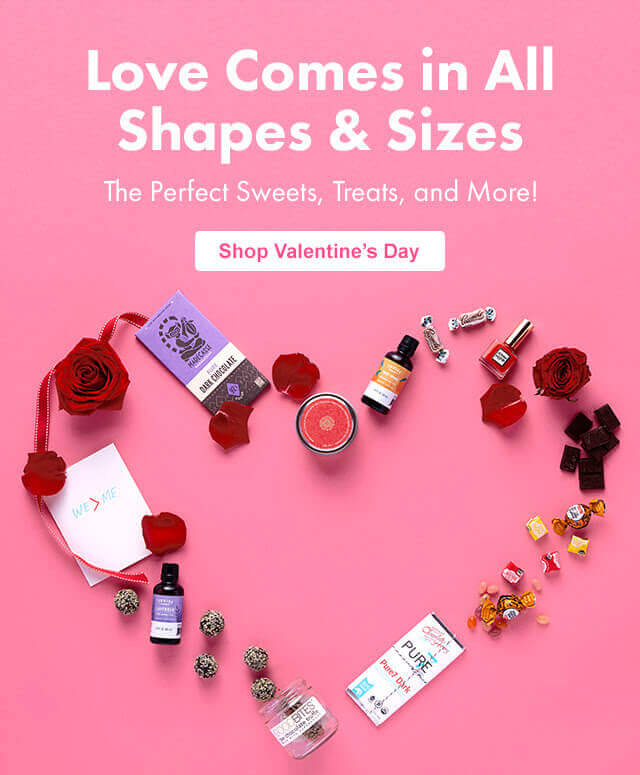 The treats don't have to be unhealthy…here are a few of the many that Thrive Market has available: EatingEvolved Caramel & Sea Salt Coconut Butter Cups, Rigoni di Asiago Organic Dairy Free Hazelnut & Cocoa Spread, Jenna Hipp Scarlet Letter Nail Polish, Chocolove Salted Caramel Chocolate Bar 55% Cacao, EO French Lavender Bubble Bath, rareEARTH Naturals Love Spa Tin Candle…
…and there are PLENTY more!
Offer expires soon…discount applied at checkout.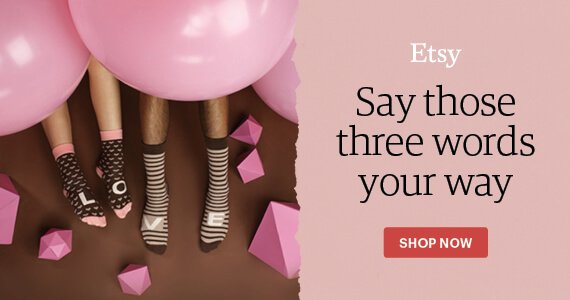 It's way WAY more than flowers and candy (though I'm not knocking flowers or candy, just in case hubby's reading…). There are gifts for her, gifts for him, gifts under $30, gifts for best friends, and so! more! more!
Offer good for a limited time.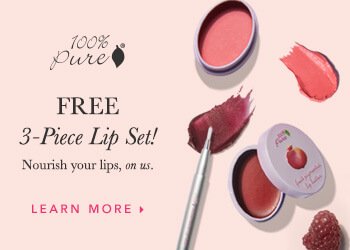 While you're getting your pink on ;) how about some lip butters and a brush? We're also big fans of their different shades of pink nail polish, which works as well or better than the stuff that's loaded with chemicals.
Which is what I so love about 100 Percent Pure. All natural, no chemicals, only good stuff!
Purchase of $75 or more. Offer expires on 2/13/2017.
Have a great week!
~ Ann
More Real Deals for You:

30% Off Eden Salve at Bulk Herb Store until TODAY only! (Feb 8/17)

Free copy of Baker's Dozen Chocolate Treats: Baking with Coconut Flour (retail $7.99) with order that exceeds $50 at MadeOn now until February 15th.  No need for a code. You'll automatically receive the download link after placing your order.
As Low As $8.48-$9.48  Nutiva Organic Coconut Flour, 3 Pound is on sale for $9.98.  Save 5-15% with Subscribe & Save.  Get FREE shipping with qualifying order.
As Low As $5.93-$6.63  Pyure Organic Stevia All-Purpose Blend Sweetener, 16 Ounce is on sale for $6.98.  Save 5-15% with Subscribe & Save.  Get FREE shipping with qualifying order.
List Price $62.99 On Sale $22.09 Hamilton Beach 33461 Stay or Go 6-Quart Portable Slow Cooker.  FREE shipping with qualifying order.
List price $24.99 On Sale $16.99  Contigo AUTOSEAL Transit Stainless Steel Travel Mug, 16 oz, Stainless Steel with Blue Accent Lid.  Get FREE shipping with qualifying order.
As Low As $11.77-$13.16  Tea Tree Oil Foot Soak With Epsom Salt, Helps Soak Away Toenail Fungus , Athletes Foot & Stubborn Foot Odor – Softens Calluses & Soothes Sore Tired Feet -16 oz is on sale for $13.85.  Save 5-15% with Subscribe & Save.  Get FREE shipping with qualifying order.
List Price $18.99  On Sale $9.98  NUK Seal N Go Breast Milk Bags, 100 Count

As Low As $45.54-$54.07 ($0.25-$0.30/diaper) Bambo Nature Maxi Baby Diapers, Size 4 , 180 are on sale for $56.92.  Save 20% with Amazon Mom & Amazon Prime or 5% with standard Subscribe & Save.  FREE shipping with qualifying order.

List Price $15.00 On Sale $7.62  Skip Hop Baby Zoo Little Kid and Toddler Insulated and Water-Resistant Lunch Bag, Multi Brooklyn Bee.  Get FREE shipping with qualifying order.
Regular $49.99 On Sale $18.49 + FREE shipping.  ClinicalGuard® Ovulation Test Strips (Individually-Sealed, Pack of 100)
Regular $19.99 As Low As $8.50- $10.00  Organic Arrowroot Powder (Flour) – 1 Pound Resealable Bag (16oz) – 100% Raw From Thailand – by Feel Good Organics
Regular $29.99  On Sale $23.99  Country Save HE Powdered Laundry Detergent for Sensitive Skin, 5Lbs, 80 loads.  Get FREE shipping with qualifying order.
As Low As $24.89-$27.82 ($2.07-$2.32/bag)  Garden of Eatin' Sweet Potato Corn Tortilla Chips, 7.5 Ounce (Pack of 12) is on sale for $29.28.  Save 5-15% with Subscribe & Save.  Get FREE shipping with qualifying order.
List Price $139.99 On Sale $97.00  Ergobaby Organic Baby Carrier, Quartz 
Regular $25.99 On Sale $23.96  Ergobaby Toy Doll Carrier, Sailor, Navy Blue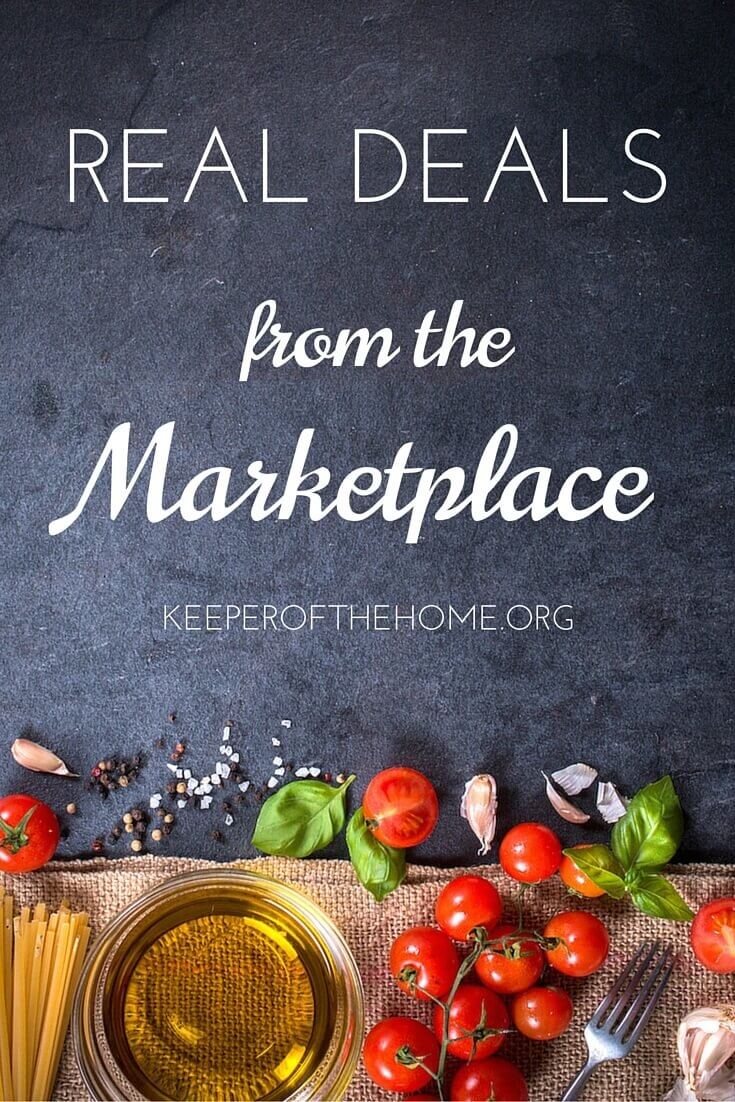 Find a deal you love? Share it! Pin this week's post, tweet it, or share on Facebook.
Disclosure: This post contains affiliate links. When you buy through our links, we earn a small commission, which helps to keep this site going so that we can continue to offer free and useful content, so thanks!
About prices: Though we do our very best to post only current deals and prices and to let you know when offers expire, companies can and do change their prices and offers at their own discretion, and we have no control over this. If you notice that a deal has changed, please let us know and we'll change the post to alert other readers that something is no longer available. Thanks for understanding!