Note from Ann: Here's hoping you're curled up and enjoying time with family this week!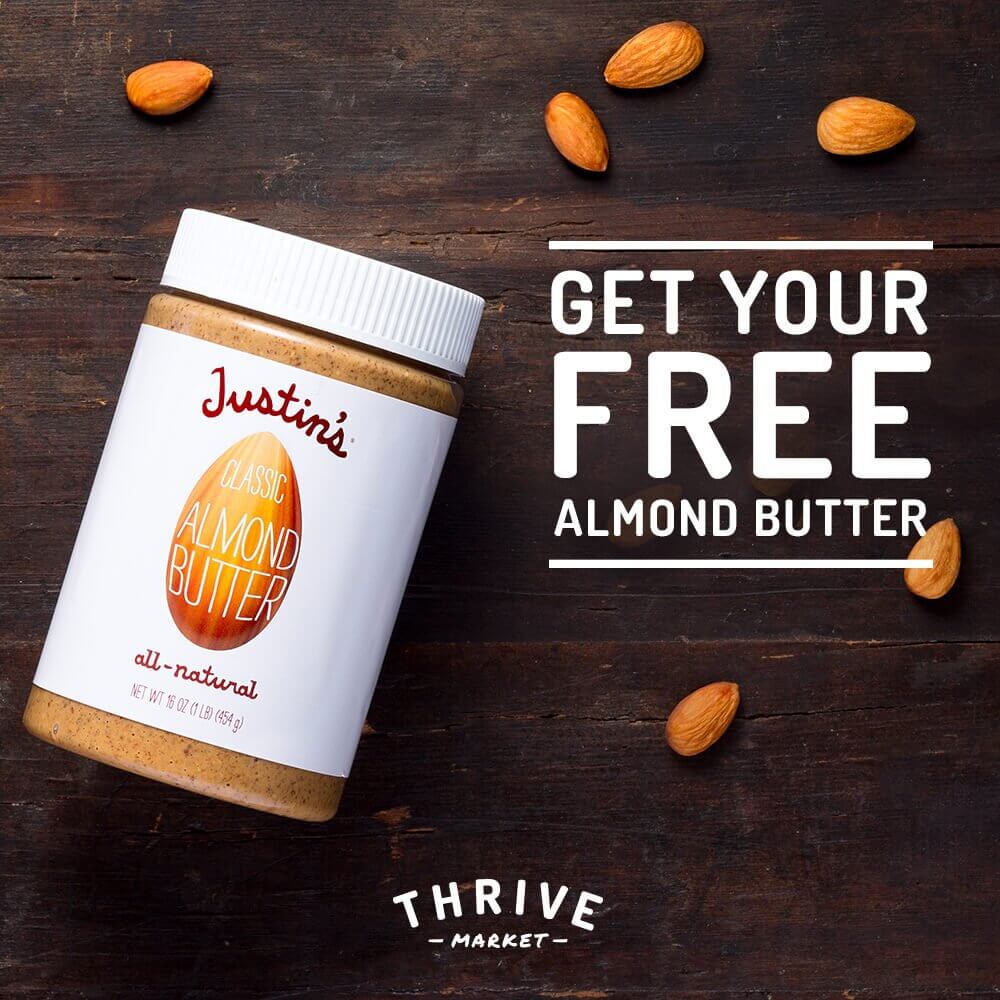 Justin's new nut butter is a classic almond butter that's delightfully simple. This spread that will win over even the most devout PB&J fans. AND it's  naturally gluten-free, vegan, and Paleo-friendly.
It's made from only two ingredients: almonds and sustainably sourced red palm fruit oil.
Offer good until 12/31/2016.
KOTH Exclusive: 100 Percent Pure Hand Cream BOGO and 15% Off (with Code)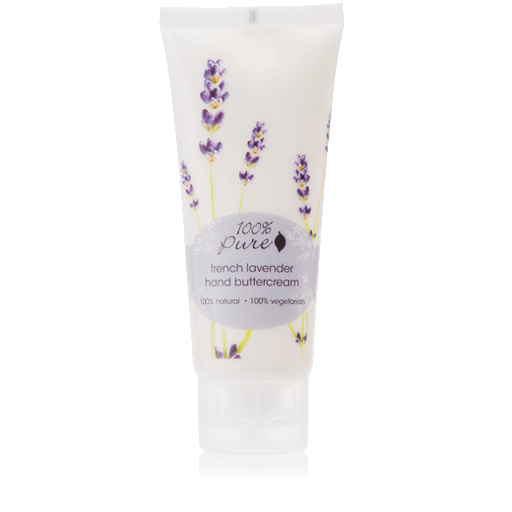 This KOTH exclusive gets you a free hand buttercream when you purchase one AND you can save 15% off when you use our code (see below).
This rich buttercream moisturizes, softens, and deeply nourishes with anti-aging vitamins and antioxidants. As a bonus: it smells good, too (and there are quite a few different scents!). :)
100 Percent Pure only uses the best, most organic ingredients in all of their products. Everything's vegan, too.
Offer good until 12/31/2016. Use code keeper15 at checkout for 15% off.
Ready to kick off 2017 with less toxins and chemicals? Your beauty routine is a great place to start and now is the right time! Save up to 60% off select products in their annual trunk sale.
If you haven't ever tried 100 Percent Pure products, let me suggest the nail polishes and the blackberry mascara as great places to start…
Offer good until 1/7/17, midnight PST.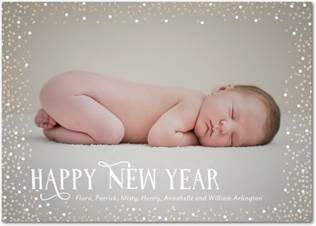 This is a great opportunity to save and to stock up…especially on things like thank you notes! TinyPrints has some super cute designs, and during this sale, you can save an additional 40% off select already-reduced stationery and gift orders using the code STOCKUP at checkout. And get this: there is no minimum purchase required for this promotion.
Offer applies exclusively to acrylic blocks, canvas art, easel art, gift wrap, glass ornaments, glass prints, kids color-in thank you cards, metal bracket ornaments, metal prints, mounted prints, mugs, notepads, stockings, and zinc ornaments and is not applicable to previously placed orders, shipping, taxes, rush processing charges, gift certificates, and personalized postage stamps.
This promotion code cannot be combined with other offers. Offer is only valid on Tinyprints.com and is not applicable on third party or partner websites. 
Offer good until 1/3/2017 at 11:59 PM PT. Use code STOCKUP at checkout.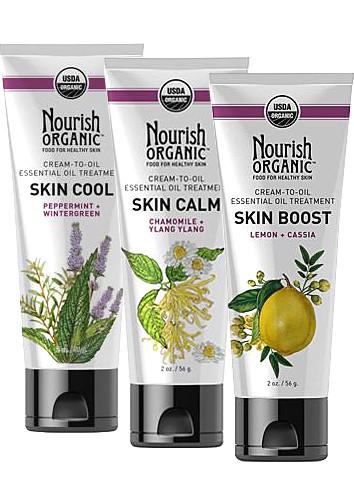 The unique cream-to-oil formula provides all of the amazing benefits of oil without the greasy residue. It's a new take on essential oils…
This set includes:
Skin Boost with Lemon & Cassia
Skin Calm with Chamomile & Ylang Ylang
Skin Cool with Peppermint & Wintergreen
This is a $75 value, on sale now for $49.99.
Offer good until 1/31/2017.
Have a great week!
~ Ann
More Real Deals for You:
List Price $22.99  On Sale $11.49  The Broken Way: A Daring Path into the Abundant Life Hardcover – October 25, 2016
List Price $229.95  On Sale $115.99 BABYBJORN Bouncer Balance Soft – Black/Brown, Organic Cotton
List Price $34.99 On Sale $21.97  Changing Pad Liners – 3 Pack 100% Organic Un-Dyed Cotton – 28 Inch x 20 Inch – Waterproof Lining – Free Gift Bag
Regular $9.99 On Sale $8.80  Baby Buddy Up and Away Hammock, White
As Low As $12.95-$14.47  Viva Labs Organic Extra Virgin Coconut Oil, 54 Ounce is on sale for $15.23.  Save 5-15% with Subscribe & Save.  Get FREE shipping with qualifying order.
Regular $62.95  On Sale $44.95  Baby Breathable 3D Air Mesh Organic Cotton Cool Seat Liner for Stroller & Car Seat (StarDream Grey)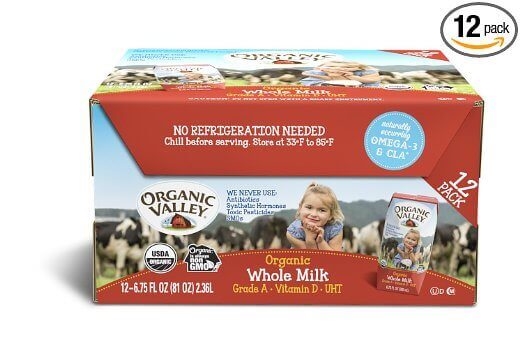 As Low As $11.04-$12.34  Organic Valley, Organic Whole Milk, 6.75 fl oz (Pack of 12) is on sale for $12.99.  Save 5-15% with Subscribe & Save.  Get FREE shipping with qualifying order.
Regular $87.45  On Sale $57.50  ReallyGo 3 in 1 Portable Travel Bed, Diaper Bag & diaper changing station
List Price $31.85  On Sale $15.39  Organic Bamboo Utility Drawer, Heim Concept 6-Slot Organizer Cutlery Tray Layout for Utensils Utility Accessories Storage
List Price $39.99 On Sale $17.95   SOLIGT 25 Slot Wooden Essential Oil Box/case, holds 25 5,10,15ml and 10ml Roller Bottles, Perfect Essential Oil Storage/organizer Case For Travel and Presentation(inner diameter height 3.5 inches)
List Price $26.99 On Sale $17.52  Torin TR6300 Creeper Seat
Regular $11.99 On Sale $6.99  JJ's Splash Bath Toy Organizer + 2 Bonus Strong Hooked Suction Cups, White – Keeps Toys Dry & Mold Free
Regular $19.99 On Sale $12.99  Teddie Organics Golden Jojoba Oil 100% Pure Organic Cold Pressed and Unrefined 4oz – Natural Oil Moisturizer for Face Hair and Healthy Skin
As Low As $28.05-$31.35 ($2.34-$2.61/can)  Natural Value Organic Coconut Milk, 13.5 Ounce Cans (Pack of 12) is on sale for $33.00.  Save 5-15% with Subscribe & Save.  Get FREE shipping with qualifying order.
Regular $39.98  On Sale $19.99  STOCK CLERANCE SALE – Straw Floor Mat – Multipurpose Mat for Beach / Yoga / Exercise / Picnic / Home / Outdoors – Extra Long and Wide Straw Folding Mat – 6×3 Feet
As Low As $33.98-$37.98 ($8.50-$9.50/pack)  Seventh Generation Unbleached Paper Towels Roll, 6 Count (Pack of 4) is on sale for $39.98.  Save 5-15% with Subscribe & Save.  Get FREE shipping with qualifying order.
As Low As $14.43-$16.12  Kerah Lane Organic Stretch Mark & Scar Cream Therapy 6.9 Oz, Best Tummy Butter to Prevent & Remove Stretch Marks, Acne Scars & Keloids for Women & Men, Use During Pregnancy for Soft Skin & Belly is on sale for $16.97.  Save 5-15% with Subscribe & Save.  Get FREE shipping with qualifying order.
Regular $79.99 On Sale $47.97  Car Trunk Organizer by Starling's-Premium Cargo Storage Container, Best for SUV, Truck, Auto & any Vehicle Heavy Duty Durable Construction Come With Car Sunshade – Enhance Your Travel Experience Today
As Low As $15.26-$17.05  Peak Performance High Altitude Organic Coffee. No Pesticides, Fair Trade, GMO Free, And Beans Full Of Antioxidants! USDA Certified Organic Ground Coffee is on sale for $17.95.  Save 5-15% with Subscribe & Save.  Get FREE shipping with qualifying order.
List Price $24.00 On Sale $11.95  EEKOE Signature 100% Organic Bamboo Socks in No Show Mid Cushion for Men & Women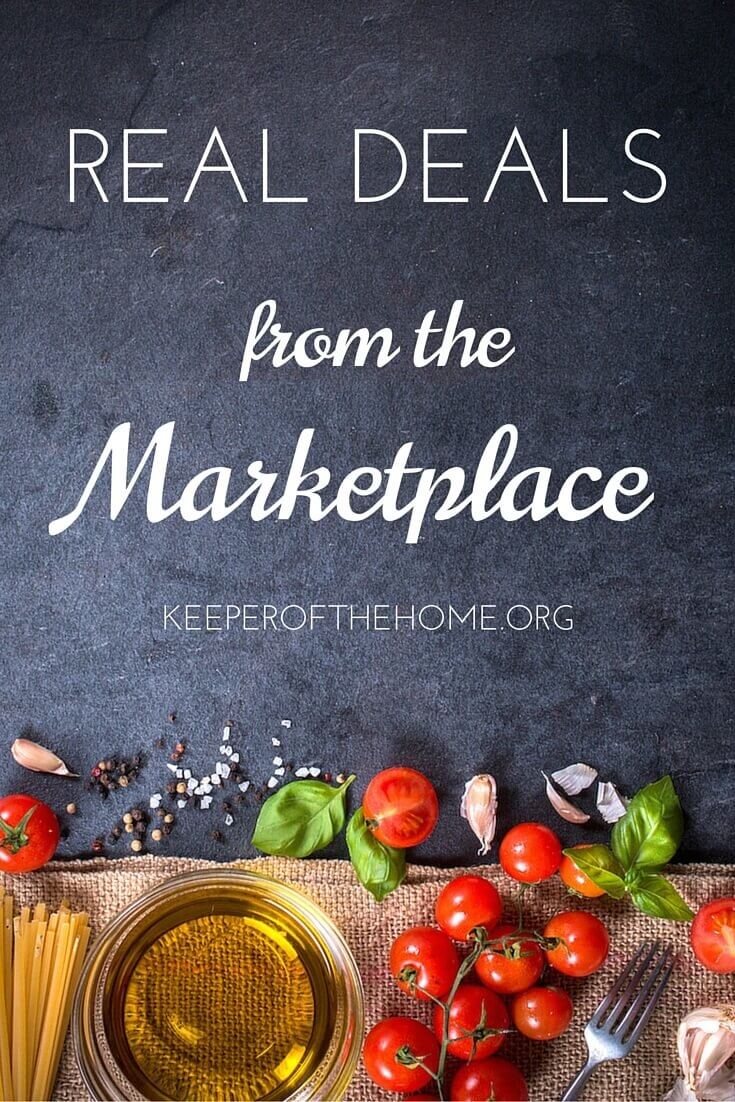 Find a deal you love? Share it! Pin this week's post, tweet it, or share on Facebook.
Disclosure: This post contains affiliate links. When you buy through our links, we earn a small commission, which helps to keep this site going so that we can continue to offer free and useful content, so thanks!
About prices: Though we do our very best to post only current deals and prices and to let you know when offers expire, companies can and do change their prices and offers at their own discretion, and we have no control over this. If you notice that a deal has changed, please let us know and we'll change the post to alert other readers that something is no longer available. Thanks for understanding!