This week's top deals:
I have to tell you about my friend Crystal's new online course, designed to help moms make the most of their mornings!
For so many of us (myself included), mornings can tend to feel anything but productive. Often, we wake up tired, and before the day is barely under way, we're already feeling stressed, frazzled, and behind on all that we need to do.
Crystal also went through years of feeling that way, especially with a houseful of young children, but she learned that using her mornings intentionally and having a plan for starting her day well actually helped to make everything else go better and smoother as the day went on. Plus, she knew that she was giving priority to the things that were important to her, but could so easily be crowded out (exercise, quiet time, planning for her day/week, goal setting, reading, working, etc.).
After years of seeing the results of these intentional mornings, she really wanted to pass it on to help other moms, and so she created an amazing 14-day online course to walk you through the process of making over your mornings.
I've already watched the first couple videos and I am so impressed with both the quality of the course, and how she's broken it down to make it so achievable, even with just 15 minutes per day to complete the course – videos, worksheets and all!
You can learn all about the course and sign up HERE.

And the sooner the better! Because the price starts out at a mere $5 this morning, and then slowly increases as the day goes on, so the faster you get your course, the cheaper it will be!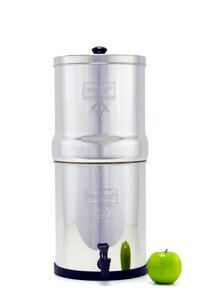 Get a Big Berkey with cosmetic damage only for $219 (regular $258).  Check out all the available options.
As Low As $9.52-$10.64 ($4.76-$5.32/6 ounce tube)  Babyganics Mineral-Based Baby Sunscreen Lotion, SPF 50, 6oz Tube (Pack of 2) is on sale for $13.98.  Save 20% when you clip the coupon (you must be logged in).  Save an additional 5-15% with Subscribe & Save.  Get FREE shipping with qualifying order.
As Low As $26.29-$29.50 ($0.82-$0.92/mega roll) Scott Naturals Paper Towels, Mega Roll, 8 Rolls, Packs of 4 (32 Rolls) is on sale for $33.16.  Save $2 when you clip the coupon (you must be logged in).  Save an additional 5-15% wtih Subscribe & Save.  Get FREE shipping with qualifying order.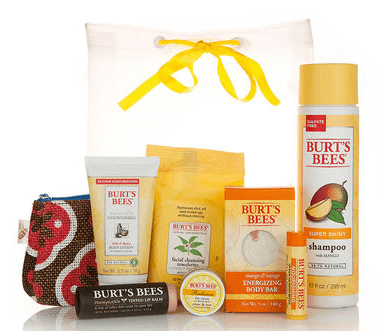 Just $20!  Burt's Bees Spring Sampler Bag
The Spring Sampler Bag includes:  Super Shiny Mango Shampoo, Mango & Orange Energizing Body Bar, Mango Lip Balm, Nourishing Milk & Honey Body Lotion (2.5oz), Facial Cleansing Towelettes with White Tea Extract (10 ct), Tinted Lip Balm in Honeysuckle, Radiance Day Lotion Travel Size, Festive pouch
If you are Canadian there is still a deal for you!  Go to Burtsbees.ca and type "spring sampler" into the search bar.
List Price $14.99  On Sale for $6.99  Weber 6464 18-Inch Bamboo Grill Brush.  Get FREE shipping on qualifying orders.

As Low As $15.66 ($2.61/12 ounce pouch)  Bear Naked Granola Pouches, Vanilla Almond Fit, 12 Ounce Pouches (Pack of 6) is on sale for $20.88.  Save 25% when you clip the coupon (you must be logged in).  Get FREE shipping on qualifying order.
25% Off Keenwah AND 50% Off Dr. Bronner's Coconut Oil at Abe's Market.  Limited time offer. FREE shipping on orders over $49.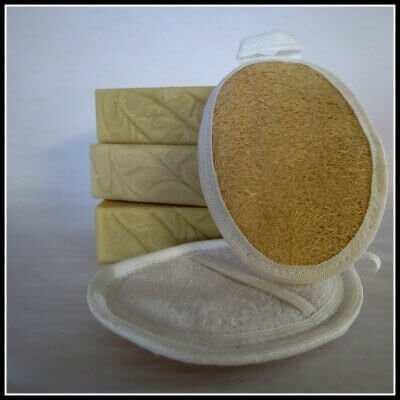 FREE Loofah Scrub with $35 order at MadeOn Lotion.
Simply add the loofah to your cart once the cart reaches $35.  Expires when out of stock.  Limit one per purchase.  FREE shipping on orders over $45.
As Low As $11.55/8 oz bottle  All Terrain Kids Herbal Armor DEET-Free Natural Insect Repellent is on sale for $12.55 (list price $14.99) Save an additional $1 when you clip the coupon (you must be logged in).  FREE shipping with qualifying order.

Up to 50% Off Select Products at Nikki's Diapers Spring Steals Sale.  Sale includes brands like Planet Wise, Bumkins, Aden & Anais, and more.  Not just diapers!  Check out their baby clothes, baby carriers and items for mama.
FREE Kindle eBooks:
(Note: Prices can change without notice so please double check the price before purchasing)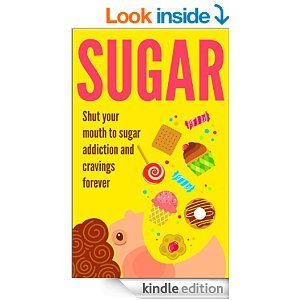 SUGAR: Sugar Addiction and Cravings: Shut Your Mouth To Sugar Addiction And Cravings Forever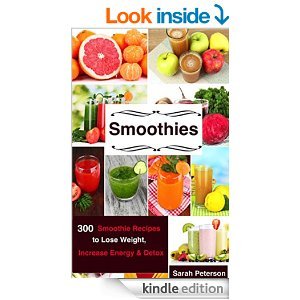 Smoothies: 450 Smoothie Recipes to Lose Weight, Increase Energy & Detox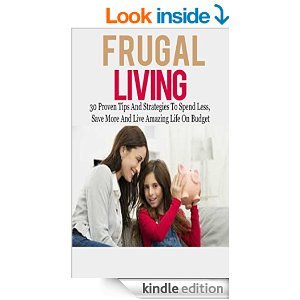 Frugal Living: Frugal Living Tips for Dummies: 30+ Proven Frugal Suggestions to Spend Less, Save More & Live Happy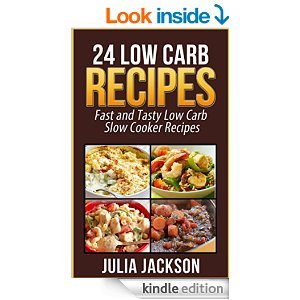 24 Low Carb Recipes: Fast and Tasty Low Carb Slow Cooker Recipes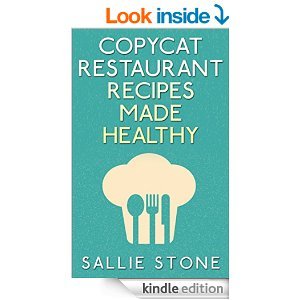 Copycat Restaurant Recipes Made Healthy
This week's best coupons:
Find a deal you love? Share it! Pin this week's post, tweet it, or share on Facebook.
Want to get these deals in your inbox each week?
Sign up for our once-a-week "real deals" email. It comes out each Tuesday morning.
Disclosure: This post contains affiliate links. When you buy through our links, we earn a small commission, which helps to keep this site going so that we can continue to offer free and useful content, so thanks!
About prices: Though we do our very best to post only current deals and prices and to let you know when offers expire, companies can and do change their prices and offers at their own discretion, and we have no control over this. If you notice that a deal has changed, please let us know and we'll change the post to alert other readers that something is no longer available. Thanks for understanding!