This week's top deals:

Up to 50% Off select products at Nicki's Diapers Spring Steals.  Not just diapers!  Check out their baby carriers, Momma Goose Amber Teething Necklaces, baby clothing and more!  Just click on 'Spring Steals' from the category list.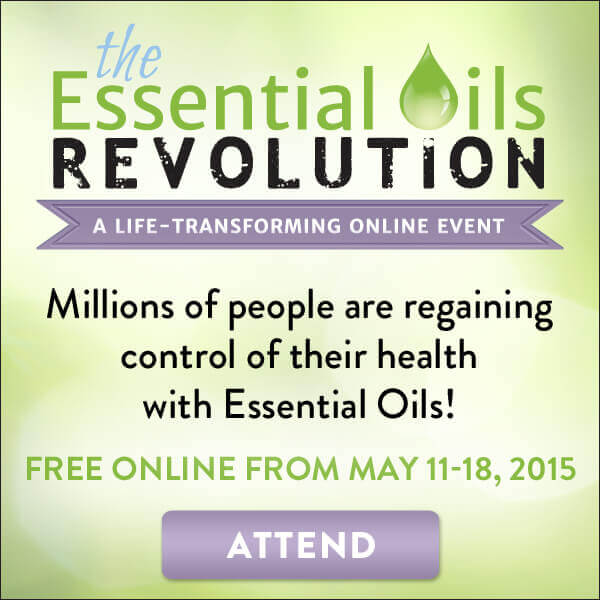 Coming up next week – a FREE Essential Oils online event!

From May 11-18th, the Essential Oils Revolution will be running, with 31 presentations containing relevant evidence and practical advice from the experts. Their goal is to help you use essential oils effectively and confidently. This event is the first-ever, online, brand-generic event to include experts from every field, including aromatherapy, direct sales, medicine and research.
(And a personal note from Stephanie: I'm not sold on any one brand to the exclusion of others, and I really, really dislike the brand wars, so the idea of just learning more about essential oils in general – their safety, use, research, etc. excites me.)
You can register for FREE by clicking this link.

The way these online events work is that you'll have the opportunity to attend as many of the webinars for free as you like during the week of the event, with new webinars being released each day (I'll try to keep you posted on which ones are coming up, but I suggest registering so that you'll get emails alerting you to when each one is happening, so that you don't miss the ones you're most interested in).
At the end, if you want to get access to the ones that you missed or to have permanent access to these webinars so that you can go back to them again, you have the chance to purchase them, but there's absolutely no commitment or cost to sign up and watch during the event itself (yay!).
Some important things you'll learn about essential oils:
Understand what essential oils are and why they are popular today
Why essential oils are nature's BEST medicine
How to use essential oils safely and effectively
Tips for regaining control of your health with essential oils
Pain and stress remedies using essential oils
Culinary uses for essential oils
How to use essential oils for high performance health
Essential oils for animal aromatherapy
And so much more!
Here are a few of the experts who will be speaking:
Robert Pappas, PhD, Essential Oil Adulteration
Jordan S. Rubin NMD, PhD, Biblically-Based Essential Oil Uses
Josh Axe, DC, CNS, Essential Oils for Gut, Thyroid and Adrenals
Sylla & Nyssa Hanger, MA, LMT, RYT, Essential Oil Safety
Joette Calabrese, HMC, CCH, RSHom(NA), Homeopath & Mother Raised Children with No Meds, Ever.
Plus 25+ additional presenters sharing their expertise about essential oils!
If you register today, you'll also have access to the following FREE GIFTS as soon as you register!
EARLY ACCESS to Dr. Axe's expert talk, Essential Oils for Gut, Thyroid and Adrenals
EARLY ACCESS to Dr. Pappas' expert talk, Essential Oil Adulteration
The King's Medicine Cabinet Essential Oils eGuide by Dr. Josh Axe
The Essential Homestead: Using Essential Oils in the Home, Barnyard and Beyond eBook by Jill Winger
Using God's Medicine For The Abundant Life ebook by Dr. Eric L. Zielinski
The Essential Oils Revolution runs online from May 11-18, 2015, and you can register for FREE here.
As Low As $12.21-$13.64 ($3.05-$3.41/24 oz bag) Bob's Red Mill Gluten Free Whole Grain, Steel Cut Oats, 24-Ounce Bags (Pack of 4)  is on sale for $14.36.  Save 5-15% with Subscribe & Save.  Get FREE shipping with qualifying order.
As Low As $17.07-$19.07 ($4.27-$4.77/16 oz pack) Bob's Red Mill Organic Coconut Flour, 16-Ounce Units (Pack of 4) is on sale for $20.08.  Save 5-15% with Subscribe & Save.  Get FREE shipping with qualifying order.
As Low As $10.95-$12.24 ($2.74-$3.06/24 oz package) Bob's Red Mill Organic Whole Flaxseed Brown, 24-Ounce (Pack of 4) are on sale for $12.88.  Save 5-15% with Subscribe & Save.  Get FREE shipping with qualifying order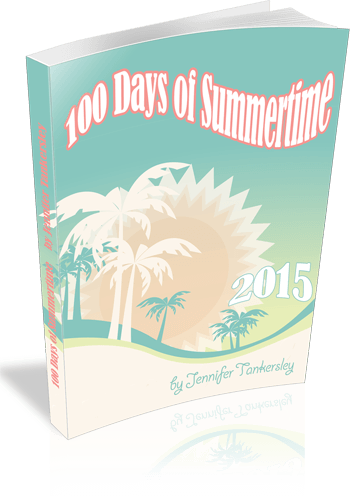 Just $5 for TODAY only!   100 Days of Summertime 2015 eBook.  A daily dose of inspiration for a summer filled with family, food, and fun!  The 100 Days of Summertime eBook, updated for 2015, is a journey that begins around Memorial Day, and leads you day-by-day through the best parts of summertime right up to Labor Day. Each day offers a task, activity, or reminder to help inspire and motivate you throughout the summertime. It also includes calendars and a workbook of 34 lists from ListPlanIt.com for
end-of-school planning,
summer camp,
holidays,
family vacations,
party planning/entertaining,
back to school and
more!
It is all you need to make this your best summer yet!  After May 5th, the price will be $8.
As Low As $13.48-$14.72 Coombs Family Farms 100% Organic Maple Sugar, 1 lb 9 Ounce, Container is on sale for $15.49.  Save 5-15% with Subscribe & Save.  FREE shipping with qualifying order.
45% Off Organic Gold Label Virgin Coconut Oil Gallons from Tropical Traditions  Sale ends Sunday, May 10, 2105

40% Off  8oz Moisturizing Lotions from Tropical Traditions Choose from unscented, citrus, lavender, peppermint, arnica, coconut, vanilla, and baby silk.  Sale ends Thursday, May 7, 2015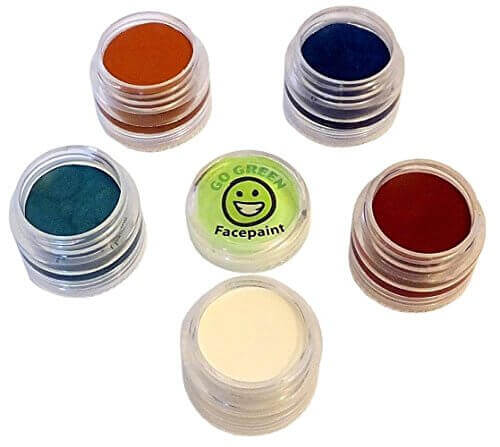 List Price $24.95 On Sale $16.95  Face paint|the safest certified organic|hypoallergenic|lead FREE|child safe replacement paint kit in stackable interlocking quality jars|perfect for arts and crafts or sports events|makes your designs even better|money back guarantee! Made in the USA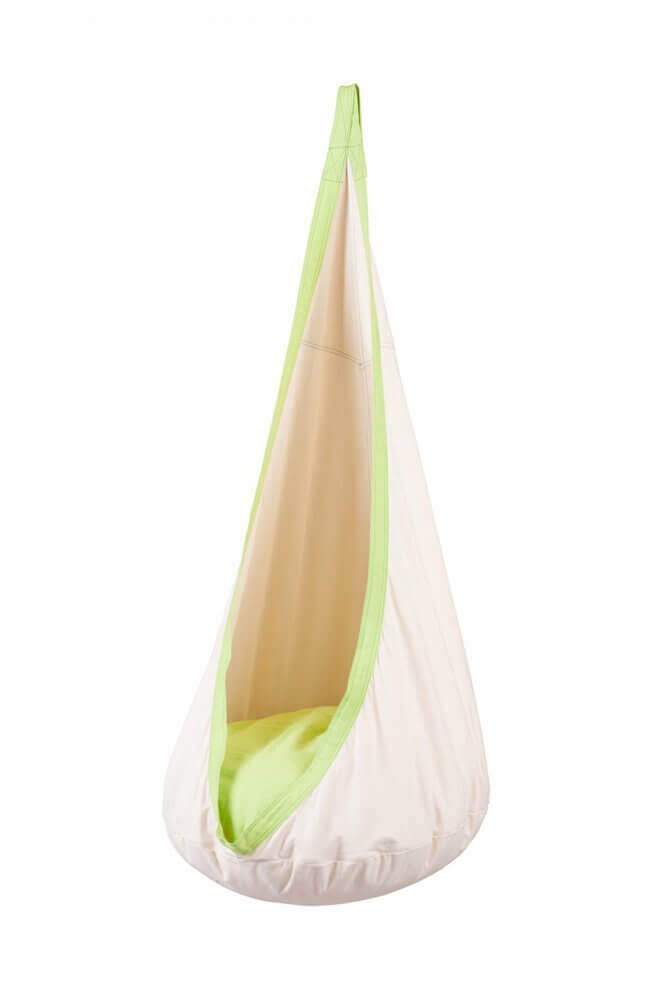 List Price $119.90 On Sale $109.59 + FREE shipping LA SIESTA Organic Hanging Nest Joki Planet Turtle
FREE Kindle eBooks:
(Note: Prices can change without notice so please double check the price before purchasing)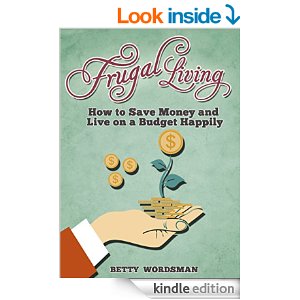 Finances: Frugal Living. How to Save Money and Live on a Budget Happily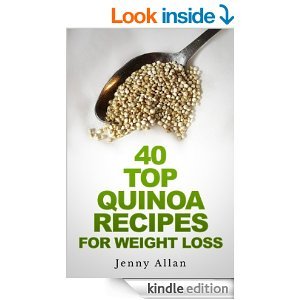 40 Top Quinoa Recipes For Weight Loss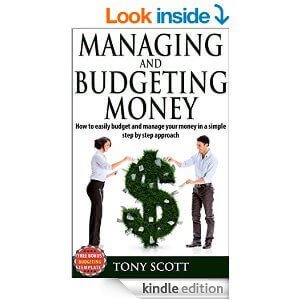 Managing and Budgeting Money: How to easily budget and manage your money in a simple step by step approach: (BONUS: FREE BUDGETING TEMPLATE)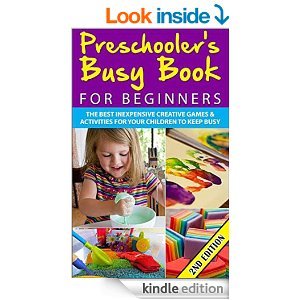 Preschooler's Busy Book for Beginners 2nd Edition: The Best Inexpensive Creative Games & Activities For Your Children To Keep Busy
Kindle eBooks for Less Than $2: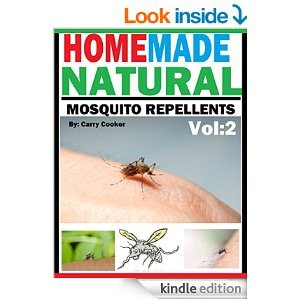 HOMEMADE NATURAL MOSQUITO REPELLENT: HOW TO MAKE HOMEMADE NATURAL MOSQUITO REPELLENTS
This week's best coupons:

Find a deal you love? Share it! Pin this week's post, tweet it, or share on Facebook.
Want to get these deals in your inbox each week?
Sign up for our once-a-week "real deals" email. It comes out each Tuesday morning.
Disclosure: This post contains affiliate links. When you buy through our links, we earn a small commission, which helps to keep this site going so that we can continue to offer free and useful content, so thanks!
About prices: Though we do our very best to post only current deals and prices and to let you know when offers expire, companies can and do change their prices and offers at their own discretion, and we have no control over this. If you notice that a deal has changed, please let us know and we'll change the post to alert other readers that something is no longer available. Thanks for understanding!