My darling little goofballs, playing around at the Colosseum in Rome. Note the all-important Batman shirt, a birthday present for our little-turned-big boy who celebrated his 6th birthday in the "eternal city".
Links I loved this week:
Should Christians Care About Local Agriculture? @ Modern Alternative Mama
Foraging Outdoors with Children and a Recipe: Garlic Mustard Pesto Pasta Topped with Fiddleheads and Morel Mushrooms @ My Humble Kitchen
Vanilla Bean and Fresh Mint Ice Cream @ Nourished Kitchen
Rediscovering Joy in Motherhood @ The Better Mom
What if your adventure leads you into the unknown? @ John Acuff
why you need to tell someone how scared you are @ chatting at the sky
You May Have to Mince Words to Cook Well @ Kitchen Stewardship
Making friends through homeschooling (without worrying about socialization) @ Simple Homeschool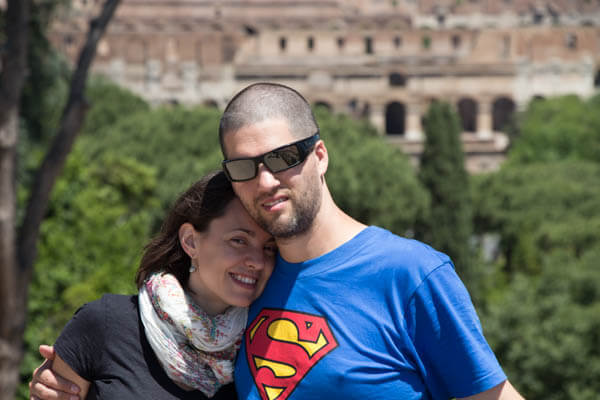 In downtown Rome, amidst the many ruins, with my very own Superman. Part of Caden's birthday present was matching Superman shirts for him and Daddy.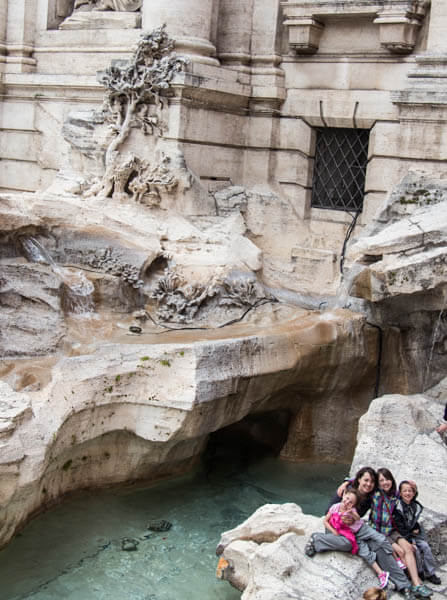 Enjoying the Trevi fountain together.
This week…
Our family just left Rome a few days ago. For us, Rome captures our imagination, because we can't think of anywhere else where the reminders of history are so evident right there in the middle of a modern city. Every corner you turn in Rome reveals another layer of the history, the stories, the architecture… all hints of what once was.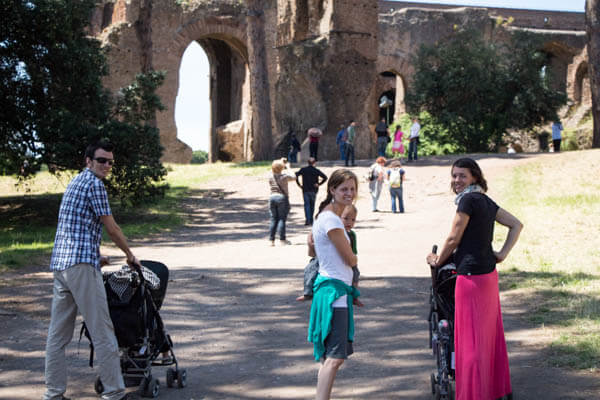 Even better, our dear friends came to join us at the end of our time there, and though our time was short, it was so precious to us. Though it's such a blessing and privilege to travel this year, one of the hardest things about it is missing our friends and family back home. Here we are, walking through Palatine Hill together.
Now, we're in Sicily, enjoying the open-air markets, the sunshine, the turquoise sea, and a slower week without so much sight seeing (although we have plans to head to volcanic Mt. Etna tomorrow).
What have you enjoyed doing with your family so far this spring?