I took this image at Recoleta Cemetery in Buenos Aires this week, but it is a fitting image for Easter weekend, as we celebrate the beauty of what Christ has done for us through the cross…
Links I've Loved
Our Suburban Backyard Garden @ The Marathon Mom. I'm already missing my garden and spring has barely begun, but I do love reading about others' gardens and how they grow as much as they can, even in small spaces.
Homeschooling saved my kids' lives: A personal response to Newtown @ Simple Homeschool
The days are long but the years are short @ Simple Mom
On Seeing the Good in Good Friday @ (in)Courage
That Time There Was Inappropriate Content at My Kids' Party and What I Did About It @ Inspired to Action. I confess to not always being to level-headed in challenging or conflicting situations, and I can really learn from how Kat handled this.
45 Ways to Serve Fruits & Veggies at Snacktime @ Easy. Homemade.
Traditional Nata @ My Humble Kitchen. I've seen this on heated milk a hundred times, but never knew there was a name for it, or any sort of particular use!
And a Special Wise Choice Market Giveaway (just for my readers!)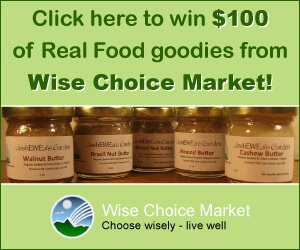 I am really excited to bring you this fantastic real food giveaway!
Wise Choice Market is offering my readers $100 of these amazing real food goodies… these are all definitely foods that I would buy and serve to my own family. They've included pre-soaked organic cereals (7 different flavors), which is fantastic for those who know that they want to be soaking their grains, but struggle to find the time to do it and still want the convenience of breakfast cereals.
Another product that I only wish I could try (if I wasn't overseas right now) are their soaked nut butters. I have tried soaking and making my own nut butter, but I really like the idea of being able to buy it sometimes, plus they offer varieties that I've never tried making on my own like Brazil Nut Butter, as well as a Mixed Nut Butter that sounds delicious.
Not to mention the three different starter cultures included in the prize package, for making homemade yogurt, dairy kefir (yum, I adore kefir), and also for culturing vegetables. Cultured foods are such a crucial part of the diet, as they provide us with a rich array of probiotics and enzymes that aid in digestion and boost our system in so many ways.
Click here to enter to win $100 of Real Food Goodies from Wise Choice Market! Prizes include:
7 varieties of pre-soaked organic cereals in cups
5 mini jars of pre-soaked organic nut butters
Greek yogurt starter culture
Milk kefir grains
Caldwell's starter for vegetables
Don't wait- make sure you get entered! This is just a one-week giveaway!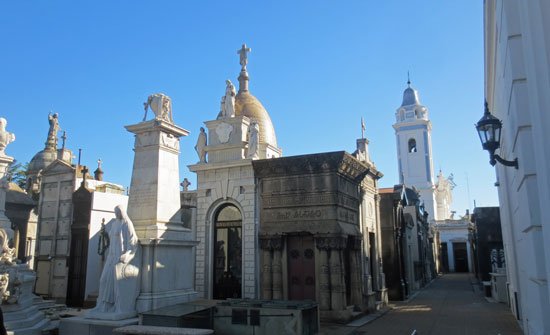 Another image from Recoleta Cemetery.
What I'm Doing This Week
It's wonderful to finally be back together with my husband, after he spent 11 days in Antarctica (while the kids and I had a blast hanging out in Ushuaia, Argentina).
We're all back together again in Buenos Aires for a week and a half to get caught up on work, homeschool and travel planning details, before we head north to Puerto Iguazu to spend a few days visiting the famed Iguazu Falls, which lie right on the borders shared by Argentina, Brazil, and Paraguay. We can't wait!
Since we're in the Southern Hemisphere, the weather is switching from summer to fall, but for most of you, spring is just beginning.
Has spring arrived for you yet, or will it be awhile? And do you have gardening plans this spring?