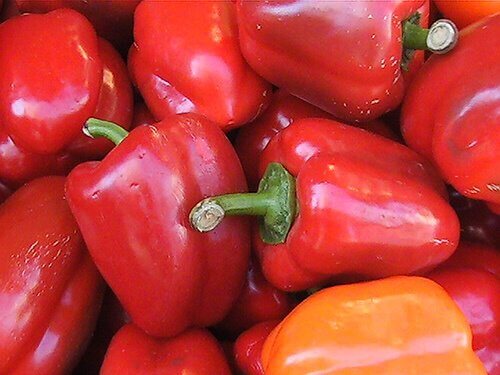 Written by Erin Odom, Contributing Writer
I don't pretend to be a master gardener. In fact, my thumb is more black than green. But one vegetable that always seems to flourish in my garden is the pepper. And, despite my limited abilities, my family always ends up with an abundance of them!
Thankfully, peppers freeze extremely well, and there are lots of great recipes that call for peppers that you can implement in your kitchen all year round.
Health Benefits of Peppers
Besides being fairly easy to grow, peppers are full of wonderful health benefits, like:
antioxidant abilities that help neutralize free radicals in the body
rich source of both vitamins A and C
great source of fiber, folate, vitamins K and B6 and beta-carotene (red bell peppers)
may help burn calories and stabilize metabolism (source)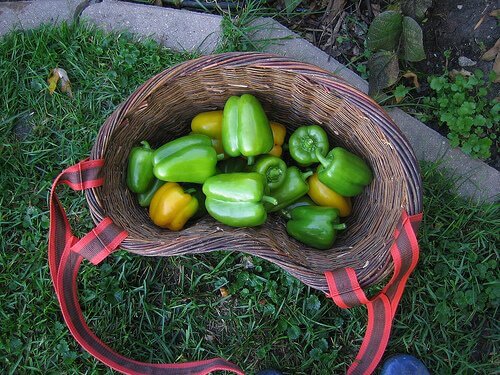 Freezing Peppers
Peppers are extremely easy to freeze. All you have to do is wash them, pat them dry, chop or slice them, place them in a freezer bag, and store them in the freezer! I really wish I had known this the first year we gardened. I regret that I let a lot of peppers go bad while sitting in the fridge.
I normally freeze my peppers in two different ways: diced into tiny chunks and ready for casseroles, egg dishes, etc. or sliced and ready for stir fry, fajitas, etc. I usually store about one pepper per freezer bag.
It is important to note that you can't really eat thawed-out peppers raw. They will be a little mushy. But frozen peppers are perfect to add to cooked dishes.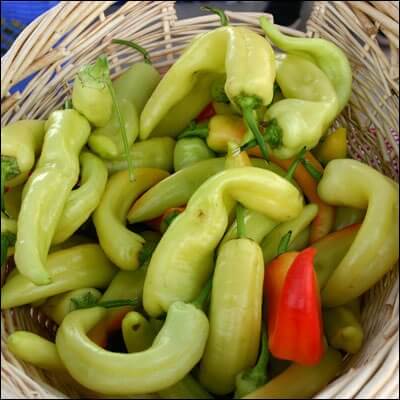 Using Up All Those Peppers!
There are so many dishes that call for peppers. Obviously, you will get the best health benefits by eating peppers raw, but you may not have that option when it's the middle of winter and you are using your thawed-out peppers that you so faithfully froze from your summer garden's abundance.
The following meals should help you take advantage of all your peppers–without making your family bored!
Breakfast Dishes
Add peppers to omelets or simply toss them into scrambled eggs.
Make gallo pinto: This traditional Costa Rican breakfast calls for any color bell pepper. This dish may double as a lunch or even supper for an American.
Spread toast, an English muffin or bagel with homemade pepper jelly. (You'll want to trade out sucanat for sugar in the linked recipe.)
Bake bell pepper muffins: I've never made these, but you can't deny they are unique! (If I were to make this recipe, I'd modify it a bit for health reasons.)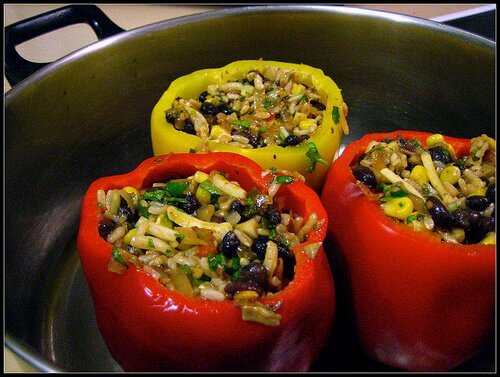 Lunch/Soups/Salads
Appetizers/Sauces/Side Dishes
Supper
I have yet to discover any desserts that call for peppers; I'm curious if anyone in the Keeper of the Home community has any unique pepper recipes to share!
Have you ever frozen peppers? What are some unique ways you use up an abundance of peppers?