Do you have any clothes that just make you feel really good when you wear them?
No, I'm not talking about your favorite party dress, or that cute and cozy cardigan that you wear every other day, all winter long.
I have a few shirts that may not be the most glamorous in my wardrobe, but each time I put them on, they make me happy. And they probably make my husband happy, too. Because they're all about him.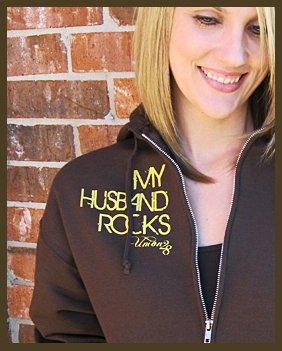 I wrote last September about how I was in love with these marriage-honoring shirts from Union28. I still am.
I have the hoodie shown above (which is still in fantastic shape and so comfortable), as well as a black "My husband rocks" maternity shirt (with rhinestones, no less), and my latest is this Respect tee (shown in a Ladies Cut, but mine is a Missy Fitted cut and I can tell it's going to be a favorite of mine this summer).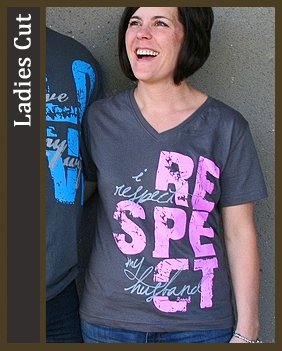 Not only does Union28 give us wives the extreme privilege of honoring our husbands without even saying a word, but our hubbies can join in on the fun, too.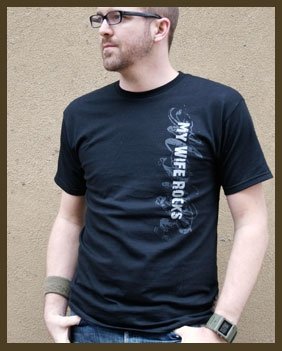 These make a wonderful gift (I got my husband and I matching hoodies for our last anniversary). They're also a great way to surprise and bless your husband when he sees you in your new shirt, telling the world how much you love him.
I think they would also be a unique gift for a newlywed, a friend, or a sister. Don't we all need reminders of how much our spouse rocks during the ups and downs of marriage, and especially during those first years?
Do you need a tangible reminder of how much your love your spouse or simply want a way to bless their socks off?
Get entered to win a $75 gift certificate from Union28!
Rather than simply leaving comments, I'm trying out a new method for entering giveaways. Click below to complete one Rafflecopter form, for all of your multiple entries, and then you're done!
To make it even sweeter, Union28 is offering a 15% off discount code for any of my readers to use, now through April 30, 2012. Use code U28KEEP15 on all regular priced apparel.
Disclosure: This giveaway was generously sponsored by Union28. I have received product for the purpose of review.