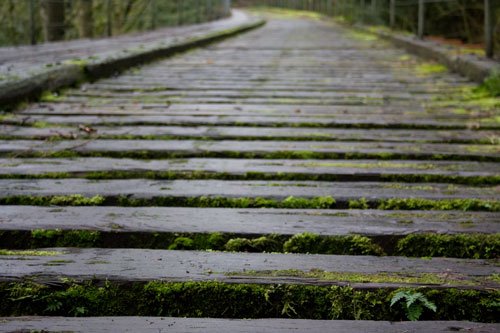 It was nearly one year ago that I first began to share about my experience with burnout.
Last January, I shared very candidly about the circumstances and lifestyle choices I had made that had pushed me to a place of spiritual, mental and physical breakdown. It was undoubtedly one of the hardest times of my life, and yet I have learned so much and come so far since that time, that a friend encouraged me to share what my journey out of burnout has looked like.
A Timeline
This is sort of an bird's eye view of the journey that I've been on:
August 2009– Birth of third child
Fall 2009– Began a season of challenging life circumstances, and did not allow myself to rest and recover from birth, but instead pushed myself too hard to keep going, started writing a new book, and landed myself in the hospital with a serious infection
Winter 2009/10– More family health issues (mostly my husband), lost several family members to cancer, travelling for work.
Spring 2010– Frantically trying to complete my 2nd book, prepare to launch a new website, attend another work conference, and move into a new home.
Summer 2010– Launched second website, moved, tried to keep up with gardening and preserving, all the while beginning to experience early signs of burnout and depression.
Fall 2010– Realized that I was really becoming undone, started admitting that I needed help, made a plan to sell my new website, but still pushing myself as we began the new homeschool year and I kept up with both businesses.
Early Winter 2010– Finalized details for selling website, began to make plans for rest and recuperation in the New Year.
Winter 2011– Website officially sold in early January. Started Wellness series here on Keeper of the Home. Began reading as much as I could on depression, adrenal fatigue and spiritual depression. Started to allow myself to rest, began taking supplements and eating specifically to heal my body, and significantly cut back my schedule, both work and personal. Took a 2 day personal retreat.
Spring 2011– Starting to feel that the fog is truly lifting. Energy is returning, after 2 months spent doing very little but resting. The spring sunshine helps a lot. I continue to try to give myself more grace to rest and recover, and undertake a one-week physical cleanse to rejuvenate my body. Prepare to go to the Philippines with Compassion International.
Summer 2011– Travel to the Philippines (an amazing trip), return home to discover that my friend who was battling cancer is now terminal, and also that I am newly pregnant with #4. Spend the summer trying to rest, doing the bare minimum in the home, grieving and spending time with our friend and especially her family after she passes in July. Realize that although I am better in so many ways, I still don't have a lot of extra reserves for taxing circumstances.
Fall 2011– Energy is returning with the pregnancy. Spend some time working for our family music school, in addition to my business, but this time my husband and I make a plan for extra childcare and household help, and I postpone starting homeschool until my work load lightens up. Perhaps I'm learning a little. :)
Caring for Myself- a Novel Idea That Actually Works
This brings me to these past couple of months, during which I have continued to find new ways to keep a more manageable schedule and do things that keep my body and spirit healthy.
I signed up with the Hello Mornings challenge, to give myself the added inspiration to get up early for exercise and regular time with the Lord. This was one of the best things I did this fall. I had to force myself to go to bed earlier as much as I could (always a good thing).
The physical exercise was so refreshing and has helped me to remain mostly comfortable and energetic as I pass the 30 week mark in this pregnancy. The regular time with God each morning was simply healing and life-giving. I needed it so much more than I knew.
I've been careful to ensure that I am getting enough irons, minerals, cod liver oil (fatty acids and Vit A and D), among other things throughout the pregnancy, like eating enough protein and trying to drink plenty of water. I also did a 2-month sugar-free diet (along with a host of other food restrictions) to help heal my gut and reduce Candida yeast, which I know has been helpful. I don't succeed every day at doing/eating everything I should, but being as consistent as I am able to really does make a noticeable difference.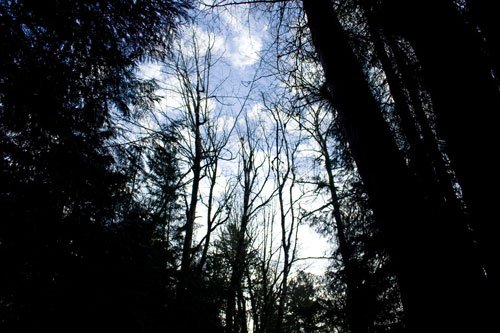 Balancing Blogging with Life
Learning to balance blogging work with life has also been an important part of my journey. Here are a few things that I have given up:
Most social media. I am still on Twitter, Facebook, and Pinterest, but my participation level is very, very minimal (5 minutes per day or less, and sometimes not at all).
Writing as often. I have brought on more writers over this past year, and this has been such a good decision. They add so much amazing knowledge and unique perspectives, and writing only twice per week (for KOTH- I do some other writing as well) is manageable and enjoyable for me.
Doing it all myself. I have increasingly been hiring work out, like design or technical work, and have added a fabulous Virtual Assistant, Lindsey, to the KOTH team.
Book writing. I took a year and a half off of writing anything beyond my blog and a few online articles for other sites. No new book projects, until just this past month when I took on two small projects that I felt I was finally ready for.
Working during the day. My goal is to not get on my computer before noon (except for checking in with my Hello Mornings group and putting up the newest post on Facebook). Other than that, I aim to spend my mornings exercising, doing devotions, serving breakfast, and then homeschooling. This has been immensely helpful. Instead, I work on Tuesday afternoons (with a mother's helper), in the evenings after the children are in bed, and just recently on Fridays when my husband is able to be home with the children, and occasionally pop on to check email in the afternoons. I try to avoid doing much on the weekends as well, and no more crazy late nights or early mornings.
One ebook that was truly encouraging to me last spring was
Simple Blogging
, which really helped me to release myself from the need to be this "perfect" blogger who did it all. I'm not that blogger and I don't want to be. Letting go of feelings of obligation and high expectations on myself has made such a difference in allowing me to blog more peacefully.
Has All of This Really Made a Difference?
In a word, yes.
I wouldn't say that I am back to the ideal place that I would like to be, healthwise. I am probably back to functioning at about a 90% capacity, but compared to those times a year ago when it was more like 20-40%, that is a vast improvement.
I still occasionally struggle with mild depression. I still sometimes push myself too hard and begin to feel that burnt out feeling. I can tell when my stress levels are too high, because I begin to sleep more poorly, find myself irritable and emotional, and get eczema on my hands. I'm more aware of how I am doing, and am quicker to take steps to make things better.
There's a reason this post is about my journey, not simply my recovery. It is truly a journey, one that I am definitely still on.
I have learned so much through this experience:
I really, honestly cannot do it all. Not even close.
I need to be far more dependent on the Lord than I ever realized before.
It is not a sign of weakness to ask for help.
It is not a sign of weakness to need to rest.
When we pick up extra things, something else has to give. The equation doesn't work if we constantly add, add, add and never subtract.
Caring for my physical body and my emotional health is not selfish. It enables me to care for my family from a place of wholeness and strength.
Life is meant to be enjoyed, something I still struggle with. But it is a very good and God-given thing to have fun, to laugh, to take delight in people and experiences and the things that He has given us.
Our bodies are intricately and wonderfully made. The Lord often uses our health to speak to us, if we're willing to listen.
No amount of personal productivity, or success in meeting my own goals, or even doing "good" things for others, is worth damaging my relationships with God or my family for. Ever.
Thank you for letting me share my story, both last year and now. I am thankful and humbled to be in community, not only with the women in my "real" life who have loved me so well, but also with all of you. So many of you shared your stories and struggles so vulnerably as well, and it is a privilege to walk this journey with you.
Have you ever walked through a season of burnout? What have you learned about keeping yourself healthy, and what actions do you take when you feel yourself becoming unbalanced?