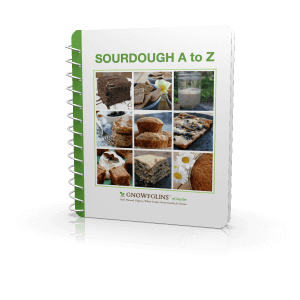 The winners of the Sourdough A to Z eBook, the compilation from the GNOWFGLINS Sourdough eCourse (created by Wardeh of the GNOWFGLINS blog), are:
Karen (newkisner@…)
Kim Brumm (kimbrumm@…)
Hayley Vince (d.vince1@…)
Heather T. (westernnanny@…)
Kat (katoftheoc@…)
Congratulations! For those who didn't win, you can get your own copy of the Sourdough A to Z eBook here!
Did you miss my review of this awesome sourdough resource? Find out why I love the book and why sourdough is making a big comeback in our own home.